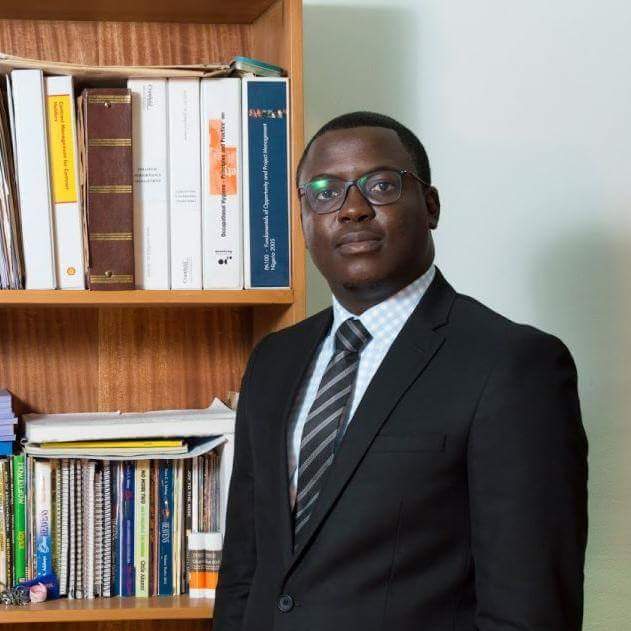 On August 13th , 2018 ; Ambassador Orobiyi Quadri Oluwabamise was appointed as the new Senior Special Assistant to the PRESIDENT OF ECOWAS YOUTH COUNCIL .
D'Grace Int'l sports consults head honcho & the convener of NCC was appointed with reference to his hardwork, commitment & dedication in the area of sporting activities & service to humanity.
He was confered this position from the office of the President in the person of H.E (Amb) Seun William.
SEE HIS APPOINTMENT LETTER BELOW!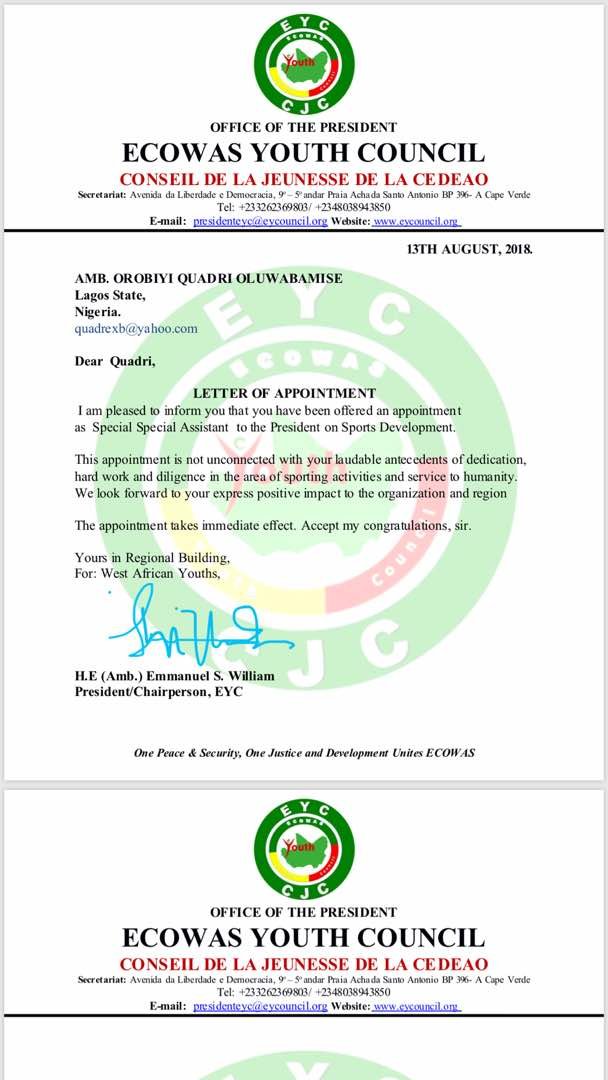 CONGRATS TO HIM!!!