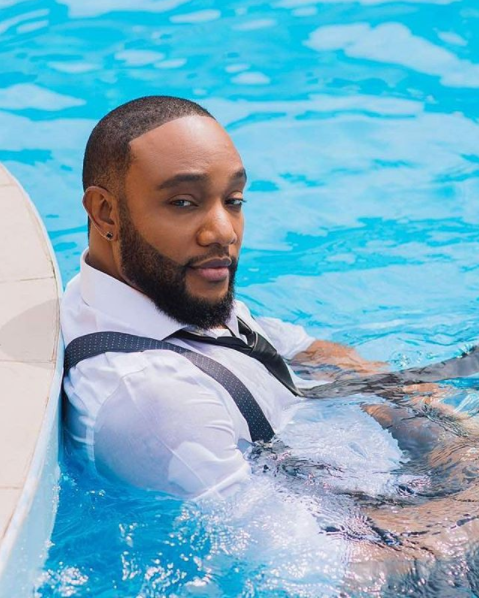 Kcee, real name Kingsley Okonkwo is a music artiste that has been in the music industry for almost two decades, which makes him an important figure.
His influence when he was in the two-member group KC Presh and as a solo artiste has made him a local name to look up to by aspiring artistes.
These are things you didn't know about the music artistes.
1. Kingsley Chinweike Okonkwo, Kcee, was born 18 April 1979.
2. He grew up in Ajegunle, Lagos with now millionaire brother Emeka (E-Money), and their family.
3. Kcee attended Tolu primary school, Ajegunle; Central High school, Isolo; and University of Nsukka (UNN) where he got a Theatre Arts degree.
4. He planned to professional footballer as he played for Julius Berger and Puma football clubs locally.
5. He changed his mind on his career path when he won Star Quest talent show in 2002 along with Precious John Presh. The two later formed the duo KC Presh. The two released hits songs like Siopon, Segenmende, Sokoribobo, among others. The duo split in 2011 and went their separate ways.
6. Kc started a record label Five Star Music and he went on to release his first solo album 'Take over'. In the same year, he has won several awards like KORA awards, Channel O awards, and Hip-hop world awards.
7. Kcee's most popular single Limpopo was the one that brought him out into the limelight and now the signature tune he is recognized by.
8. Kcee was made a brand ambassador for MTN as well as a peace ambassador for African First Ladies Peace Mission (AFLPM).
9. Kcee was once married to Ijeoma Okonkwo, however, the pair split up.