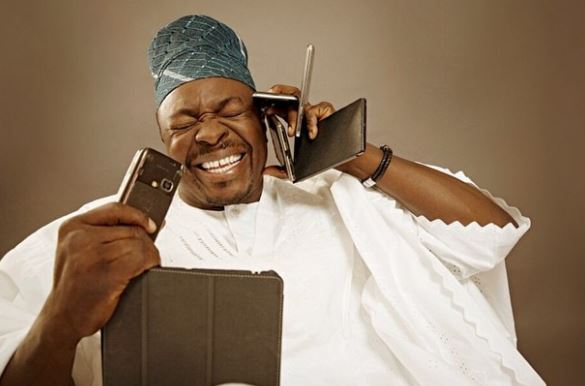 Ace Nigerian comedian, Ali Baba has said money is the only factor that determines who win elections in Nigeria while also stating that it is also why they run for the post.
He said once a politician gets elected into office, he has to make people 'chop the money' or become an enemy of the system.
See what he wrote below;
'The life of politics in Nigeria, is MONEY. Money is what determines who become an elected official. Period. And the reason anyone wants to be elected is the money. Thats why anyone who is going to come into politics to change that REALITY, will not be allowed to win' he said.
Once you get into an office, and you are not letting people chop the money, you become an enemy in that system. You also must bear in mind that of the 2 terms you get, or are entitled to, you must make sure, that is ENSURE, that those who made it possible for you to be elected, recover their monies.
In Nigeria, today, as we speak, there are only 10 offices that have access to the kind of dollars that can change the course of an election in anyone's favour. Our politics has been DOLLARIZED.
The offices: Ministry of finance, CBN, NNPC, BANK MDs, CUSTOMS, FIRS, NPA, NIMASA, PRESIDENCY, SENATE and GOVERNORS.
These are the people who can influence the elections at any time. The others who can also help to tilt an election in your favour, are billionaires in dollars. The reason, most people you see want to become governors of some states, is not because they have anything to offer, IT IS FOR WHAT FEDERAL GOVERNMENT OFFERS MONTHLY.
Federal allocation is why some are running for office. Let the constitution change, that your state must generate it's own revenue, develop and harness all potentials, take care of itself & then pay FEDERAL government 30% of all the money it generated. The number of people who want to rule Jigawa, Gombe, Ebonyi, Taraba, Kogi, Kebbi, Ekiti… states will reduce. Because, they will have to find the revenue to fund the state.
How can a state that can not survive without Federal allocation, have a governor who lives and runs his government like he is the governor of Rivers State? With which money? That's why they are shouting and refusing the minimum wage.
When it comes to carrying on like they are the governor of Lagos State, they will be answering, EXCELLENCY. But when it comes to paying minimum wage, they immediately remember that all states are not equal. But it's ok to have 36 ministries like Akwa Ibom State, with 36 commissioners & S.S.A