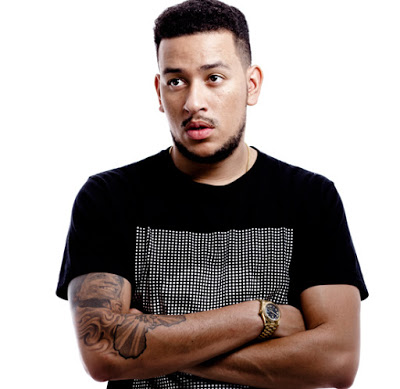 South African rapper, AKA appears to be displeased with the way awards are being handed out lately and he has gone off on a rant on Twitter.
AKA who stated that he is at a point in his career where he no longer needs validations in form of awards to prove that he's great, added that he is not interested in people saying 'who is great and who is deserving and who isn't anymore'.
His tweets reads;
"Megacy. Please stop attacking the SA Hip Hop Awards. I didn't submit. For my own personal reasons I no longer submit for award shows because I no longer believe in the concept of awards. The greatest reward or award is you rocking with me and my music. I wish them all the best ??
I have arguably the biggest album and without argument … the biggest Hip Hop or even local song this year. Period. I don't need an award to confirm that. All I need is your support. ??????
I am simply not interested in people telling us who is great and who is deserving and who isn't anymore. Bob Marley and Tupac never won Grammies. I also don't look down on people who DO submit or care about awards. It's just my preference at this point in my career.
I appreciate all the amazing accolades and awards I have received over the years. All the votes from you and all the recognition from the industry and my peers. I am just not into awards right now. Good luck to all nominees!!! ??????
There is no award for still being at the peak of this industry after dropping my 1st song in 2008 … 2005 if you count Entity. Thank You for riding with me. It's all LOVE ??