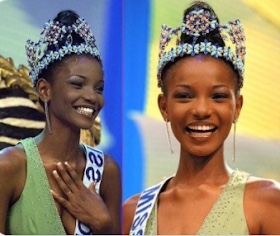 The hate is real. Nah, this is unacceptable and i like how Nigerians have rejected the tag.


Agbani represented Nigeria at the 2001 Miss World beauty pageant and won the crown.


A search on google about who the ugliest Miss world is brings forth her photo and profile. This is not acceptable because the world knows it is a lie.