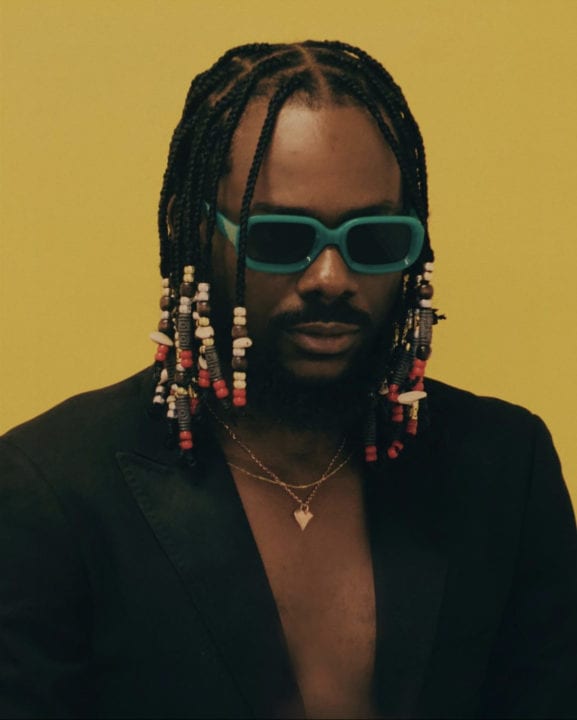 Adekunle Gold has revealed his classic 'About 30' album was considered alongside Burna Boy's 'African Giant' and an unnamed Yemi Alade's album for the international Grammy Awards in 2020.
The Afropop star made the revelation on 'About 30' being considered for a Grammy in his recent feature with Wole Emmanuel on the 17th of June "In These Moments" podcast when he was talking about how a lot of people didn't rate the album.
During his conversation on the podcast, he revealed that the album is one of the greatest body of works he has created and he was not pleased with the negative reactions he got on social media especially since these remarks deterred some people from actually listening to the project when it was initially released.
He went on to reveal that 'About 30' album is so good that it was also considered for the Grammy Awards alongside Burna Boy's African Giant album and a Yemi Alade's album he didn't mention. He further stated that and while it did not make the nomination list, he is grateful that the album is rich enough to have even been considered.
He said;
"I love Gold album, that's my baby always but 'About 30 was special to me. A song like Mr Foolish, for example, my dad used to call me Mr Foolish, and that's why I wrote the song. so I wanted to leave all of those things in 'About 30' and till now, that's my most published song… this album has songs that have done something great for me. This is one album that was considered by the grammy as well. I wish I got nominated but I saw the list, I made the consideration list. It was me, Burna, Yemi and I think somebody else, yea… It was a great feeling, so when I got backlash for that album, the backlash again is normal, people are used to your debut, I don't care who you are, the Jay-Z's of the world still go through it, it happens… I feel like one of the things I have a problem with on social media is the bandwagon mentality. some people didn't listen to that album at first because of some people's reviews, but people now went by themselves to listen and since I've been seeing tweets of people saying 'No, 'About 30′ is a classic' and I'm sorry I slept on this album.'…"
Adekunle Gold recently dropped a new and career-defining album, Afropop Vol 1, and the reviews have been incredibly positive.
Click HERE to listen to the podcast.