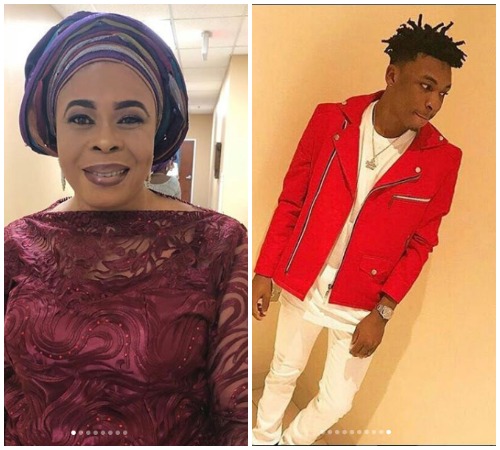 Nollywood actress, Toyin Adewale celebrated her son, music artiste Mayorkun on his birthday today, March 23rd with a special dance and lovely message.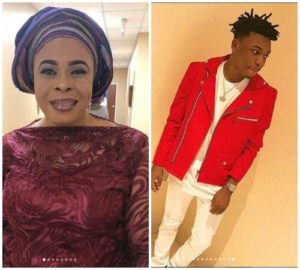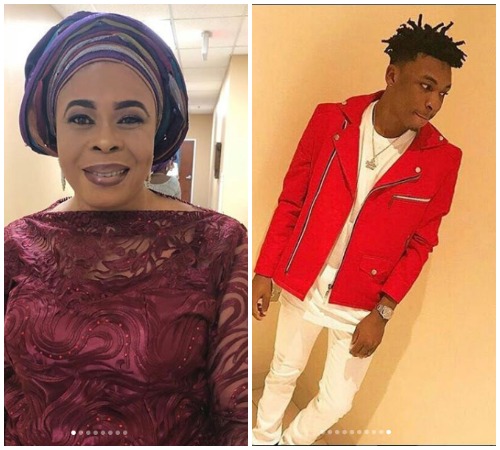 The actress posted on her Instagram page her lovely birthday message to her son, saying,
"A man stands now where my baby used to be and the sight of him all grown up moves me
My son has become a wiser and stronger man all to the glory of God
I know by looking at him God has blessed me in ways that years ago I never would have believed
He is an adult to the world and that is how he should be but in my heart and soul he will always be my little boy😆
THANK YOU JESUS 🙏🙏
THANK YOU OLUWAMAYOWA 💚
THANK YOU WORLD 👋👋
I LOVE YOU SO MUCH SON💕💕💕
AND WISH YOU A VERY HAPPY BIRTHDAY
LONGLIFE & MORE BLESSINGS IJMN"
Happy Birthday, Mayorkun.
View her posts below.