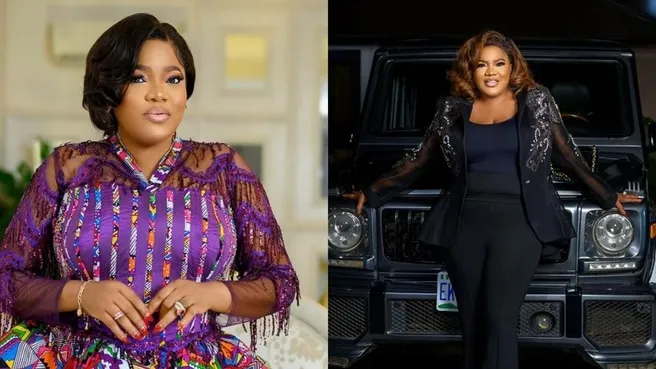 Actress and filmmaker, Toyin Abraham has revealed she sadly recently had a miscarriage.
The famous actress revealed this during an interview with media personality Ebuka Obi-Uchendu on the Rubbing Minds show which airs on Channels Television.
Toyin opened up about the miscarriage while narrating the constant pressure from fans asking her when she would have another baby.
When asked if she planned on having more kids, the mother of one said: "Yes, I was actually pregnant but I lost it. It's fine, you know most times they don't even know what happens because then I just wanted to have one or two more kids and then I'm done because then I was so bloated, everybody will just keep saying 'you are too fat, look at your husband your husband is young' but they don't understand so when they say all these things, But Ebuka guess what? I'm used to it, so once you keep going and I'm not okay with your comment, I block you."