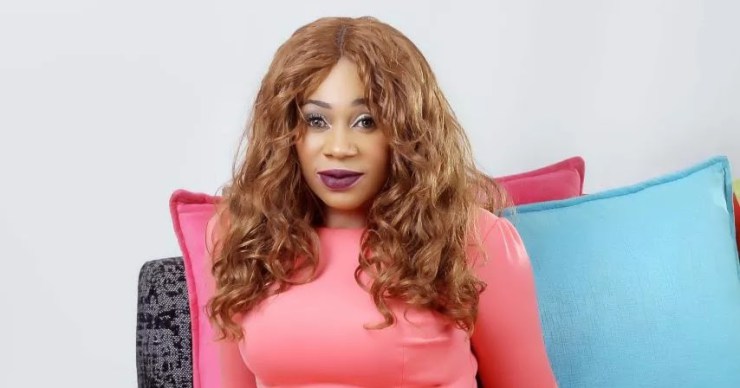 Nollywood actress, Maryam Charles has taken to her Instagram page to enlighten women on how to use sex to get what they want form their husbands.
According to Maryam Charles, a woman has so much power that she does not even know about and this she can surely utilise to make the man do to her bidding.
In her post, she advised that women make every move to ensure that the man is driven crazy through their activities on bed. Read the juicy details below:
"Ladies need to start facing the reality that we all like (in fact love) to receive credit alerts from our banks or some cash for anything. Who doesn't like the feelings that comes with credit alert?
If you know your man is the not so giving type of man, the only advantage you have over him is your feminine power, make sure 'konji' has descended heavily on him to the point that he cannot think with his brain, but to follow the instructions of his prick… however, who controls this prick? YOU!
Make sure you control the prick to bring out some cool cash from his pocket… tease him seductively, act like you're almost on cloud 9, in fact, moan out of ecstasy to drive him crazier… when the process is on, do not allow him get under your pant yet so he can dance to your tune.
Table your needs while he's anticipating the real play of sekx, pretend to be suddenly sad remembering you need the stuffs listed and watch how he'll horridly tell you where he keeps his money in the house to go get any amount you need or he'll pick up his phone to transfer all the money in his account to yours.
Make sure you don't fall for any "baby I'll make the transfer when we're done, let's get this over with first" story, else, you're on your own ooo. Who no like money?"