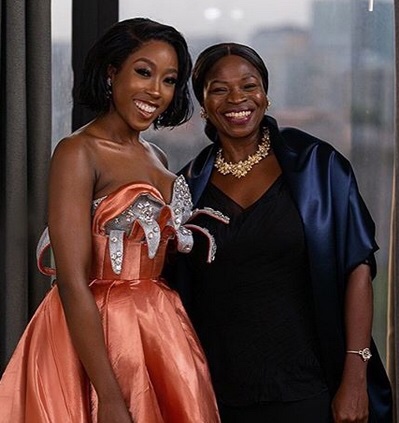 'Here's the beautiful superwoman I was talking about on stage. ☺️ My wonderful and exceptionally amazing mum.
Love you to infinity and beyond! Thank you for everything, your strength and resilience are so admirable.
You've witnessed every low point and every high one, you've inspired me through it all; empowering me to hold my head up high at all times. I shall continue to make you proud ❤️ So excited for what's next! ✨", she wrote.