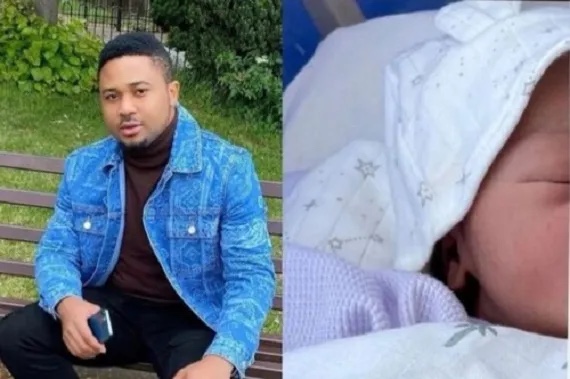 Mike Godson has welcomed his first child – a baby boy.
The actor himself announced the good news, sharing a photo and videos of the mom and child.
Godson and his partner who have been in the UK for a while now, welcomed their son in London.
"My heart is full of joy! Through this gorgeously beautiful woman, God has blessed me with a son", he wrote announcing the news.
Big congrats to them.
https://www.instagram.com/p/Cf8nOkhNzr3/embed/captioned/?cr=1&v=14&wp=1059&rd=https%3A%2F%2Fwww.ladunliadinews.com&rp=%2F2022%2F07%2Factor-mike-godson-welcomes-baby-boy-with-wife%2F#%7B%22ci%22%3A0%2C%22os%22%3A3266%2C%22ls%22%3A3201%2C%22le%22%3A3248%7D