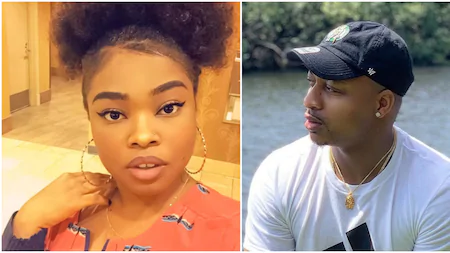 According to her, the actor's preference is what led to the end of his marriage to his wife Sonia. She added that he should come out of the closet and own up to being a gay man. In a following development, Ogbonna has now reacted to the allegations leveled against him through his lawyers. He shared a letter from his lawyers on his Instagram page in which they charged the lady with defamation of character and asked her to retract her statement as well as to tender an unqualified apology to the Nollywood actor .
Sharing a copy of the letter on his page, Ogbonna noted that social media has given some people cheap voices in which they use to mar the reputation of others, even when they do not have evidences to back up their allegations .
He said: "A free platform created for promotion and marketing has given people cheap voices to speak cheaply about people's hard earned integrity. Most of those who wants us to come out with 'who we truly are'…as they claim, have themselves nothing to show to anyone. The noises are mostly made and heard from the empty barrels.
We give attention to what is of value not what takes our attention from what is of no value. And very soon, society must weed out the tares that prevent the wheat from standing out. If u come with allegations please come out of the closet with prove to your allegation."
https://www.instagram.com/p/BwUregdhxZL/?utm_source=ig_embed