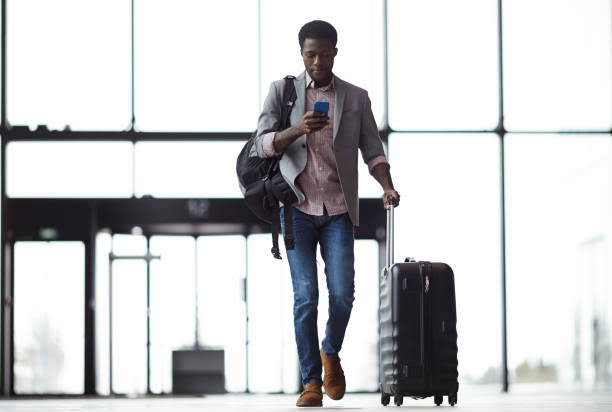 Packing can be more stressful than travel sometimes. I often used to get lost and frustrated while packing. Now, since I travel quite frequently, I can say that I mastered the art of packing! The more organized you are, the less forgetful you will be. This is something I follow on how to pack for a flight and definitely makes things easier for me.
1.MAKE LIST/ORDER OF LIST
The first and foremost thing to do is make a list of things to take. I know it sounds silly, I used to find it so too. Then I figured out that the older we get, the more needs we have and the fussier we get. So this is definitely very helpful.
2.THE ORDER OF LIST
The best way to create a list is to take out a notepad or iPad or whatever pad is available and sit down with peace. I would prefer to note it on the notepad, or a phone so that the chances of losing the list are less. It happens to me lots of times; I misplace the piece of paper. List in order from head to toe. Head: shampoo, conditioner, hairspray… to toe: socks, slippers, etc. Doesn't it sound easy?
3.BAGGAGE LIMIT/ CARRY ON BAG
The baggage limit can make things simpler. Shortlisting begins here. Make sure to pack everything within 100ml 0r 3 ounce and put it in a clear bag or a Ziploc bag. It will save you some hassle during the security check.
4.VOLTAGE/ADAPTER:
If you are traveling out of the country, it is always advisable to check what voltage and pins that particular country uses.
5.MEDICATION:
Pack medicines for all the things you can think of and any special medication you are on. You can throw one strip or box of everything in a small clear pouch and you will be good to go.
6.CLOTHES
Check out the weather status for your entire stay. Its always better to have warmer clothes; pack one jacket anyway. If not at the place itself, you will find it helpful on the flight. Also, take one formal clothing; some places might have restrictions and you don't want to be left behind.
7.CURRENCY/CREDIT CARDS/DEBIT CARDS
Make sure you always have some cash in hand, not all places accept cards. Even if they do, you will end up paying international transaction charges. Look at a couple of places at the airport to check exchange rates before you convert your money. It varies from company to company. You will have to use the debit card or cash to exchange currency.
8.HOTEL/STAY RESERVATION AND ADDRESS
It's always better to call the previous day and confirm your reservation to avoid any confusion later. Note down the address of the hotel. You might need to fill in immigration forms.
9.PASSPORTS/IDS/DOCUMENTS
Not without these. The last thing on the list but the most important one. Make sure you have all the documents, letters, visas to visit. Do double check these before leaving for the airport.