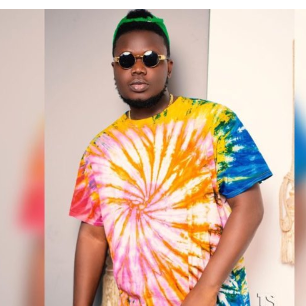 CIC is a strong force within Liberia's ever-growing music industry. Over the years, the Commander In Chief has captivated his fans with his music. 
There are certain special traits that we've noticed that can not be taken away from the singer and in this article, we would be listing out these features.
HIS VOICE/VOCAL SIGNATURE(The ColoPop Vocals)
To be a successful artiste, being able to write good lyrics, or having the skill of giving explosive performances on stage is not enough. Having unique and sonorous vocals goes a long way too. People has been hearing CIC's voice for a long time now and it's now like a drug that doesn't wear off. The singer has created his unique style of vocals and delivery and has made it a part of his art that as soon as you hear a song, u don't need to be told that's CIC.
CIC might not have a booming voice like Chris Brown or R kelly  but he is certainly not average. He's adept at bringing out a character with power and control and the listener has no other choice than to be hypnotized. Hearing his voice gives off goosebumps, the feeling you get inside can not be really explained. CIC sounds like no one and no one sounds like him and that's his strength.
He didn't just wake up one morning to crown himself the best male in the game, he earned it. The singer has remained undefeated despite the trolling, dragging, you name it. He has developed thick skin throughout the years carrying the weight of the music industry on his back. From his LoneStar endorsement, delivering mega hits and being featured on the Covid 19 virtual concert that had so many big names from Africa and being streamed all over the World. A list of his achievements would be a daunting task to document because he isn't slowing down.
SOCIAL MEDIA
CIC never leaves social media; the man is basically always on the phone. Say some shady stuff about him? The singer is always online to fight and because of this, he is always in the news both for the wrong and right reasons.
One of the incidents that got fans amazed was his quick response after being called a "LOCAL CHAMPION". CIC made the best out of the situation and personalized what was meant to be negative. We're not going to leave out the comments he drops after a blog shares a story about him. Most of the time he is always under the comment session or in no time posts something on his Facebook wall about the situation and sometimes we can't help but wonder, what does he really do aside from social media?
Social media is also a tool for the singer to connect with his fans. He is one of the most followed Liberian celebrity on social media.
MEGA HITS
CIC doesn't just have hits, he has mega-hits and we've come to see that he's a constant megahit maker- he can't seem to help it. The multiple award-winning singer has blessed the eardrums of fans with music that has gotten them either wanting to fall in love or simply getting their groove going on the dance floor.
QUALITY MUSIC VIDEOS
Asides from releasing hits upon hits and mega hits, CIC is adept at giving out top-notch music videos. The singer brings life to his lyrics with visuals that would make you love his songs the more even if you hate them. We've seen the singer since the beginning of his career release nothing but dope videos directed by the best of the best in the game. Visuals like "Itchy Ritchy," "Hello," "High," his latest release "Baby." and many others would make you agree that he's one of the few artistes that takes time to release music videos.
Credit – plusliberia