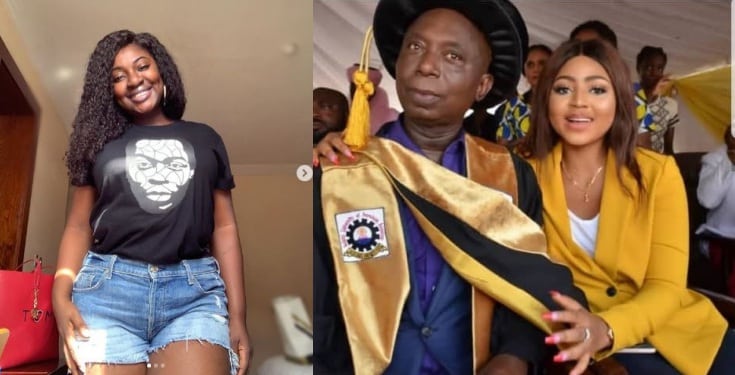 Separated Nollywood actress, Yvonne Jegede has waded into the controversy surrounding the marriage of young actress Regina Daniels and 59-year-old Ned Nwoko.
Since the news of their union broke, social media has been agog with many saying Regina Daniels may have chosen to become the man's 5th wife because he's a billionaire.
However, Yvonne Jegede feels people are just unnecessarily making the young girl's decision their headache. See screenshot below.
Her post is coming few days after Comedienne Helen lent support to Regina Daniels. She wrote:
HYpocracy of the highest order, ladies are used to killing and condemning each other.
Do you know what she has gone through?
Do you know what pushed her and her family to go into such a marriage?
There are people who get married at an older age and their husbands are using them as punching bag.
Why are we quick to judge women? The woman did this, the woman did that, What about the men?
Please let us leave issues that are sorted and focus on matters that truly need attention.
Nigeria is so big. Plenty problems to be solved o…
Every body na sinner!
Better matter no go trend o.