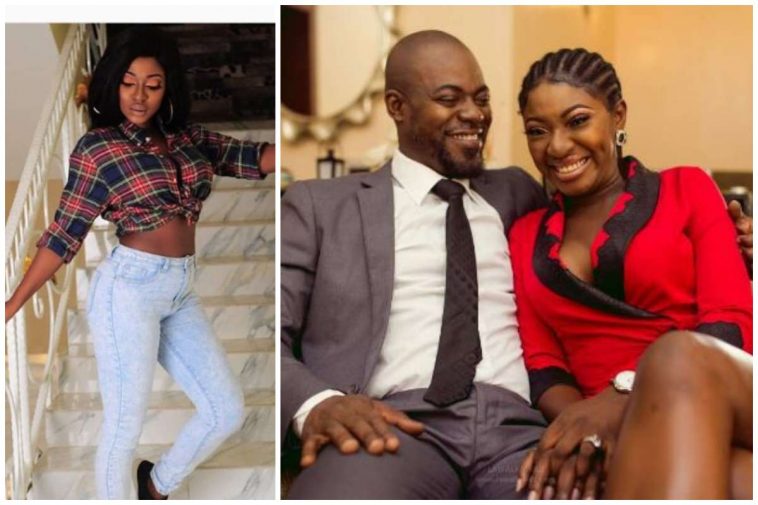 Nollywood actress, Yvonne Jegede Fawole may have just suggested that all is not well in her marriage to rapper and actor, Olakunle Abounce Fawole.
She took to her Instagram page to share a post with a cryptic caption that has fueled rumors that her marriage to Olakunle is currently in troubled waters.
Yvonne wrote,
"A strong woman will automatically stop trying if she feels unwanted. She won't fix it or beg, she will just walk away."
A report by Instablog9ja says she has now packed out of the house she once shared with Abounce, with both of them have yanking off their wedding rings.
According to a source, the issue stems from the paternity of their child who was welcomed towards the end of 2018.
One report says actress Bimbo Akintola may somehow be linked to the crisis, although the exact role she played is not known. However, a comment she made some weeks ago and liked by Abounce, shows her calling him her property.
It should be noted that since the arrival of their baby in November 2018, Abounce has not shared any post acknowledging the birth of the child or congratulating Yvonne.