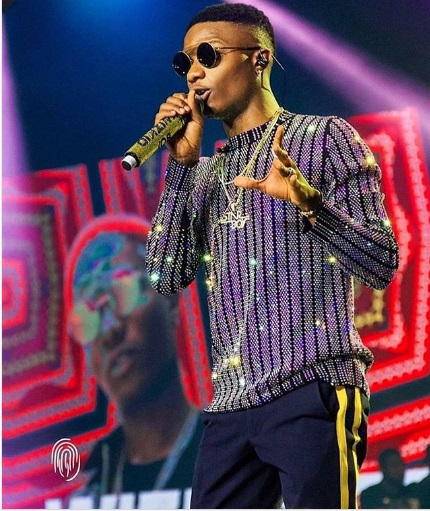 In an interview with a British DJ Tim Westwood after his Afrorepublik concert at the O2 Arena in London, Wizkid said his fourth studio album will be titled ' Made in Lagos'.
According to the 'Come Closer' singer, the album will not feature any artiste.
"The new album is called Made in Lagos, Wizkid Made in Lagos; 10 tracks, no features just straight Wizkid," he said.
"My collaboration with Skepta is also in the works, it will drop very soon. I don't want to say anything more on that."
Wizkid, who headlined a sold-out concert at the 20,000-capacity O2 Arena, said he owed the success of the event to artistes and producers who made the world believe in African music.
Speaking on his relationship with folks in Surulere where he grew up, he said he loves going back to his "hood".
He said, "Every time I go back, I'm always in my hood. I like to hang out with them, let them feel me and know that it's not magic. If I can do it then you can. I like to inspire the kids."
Watch the video below.