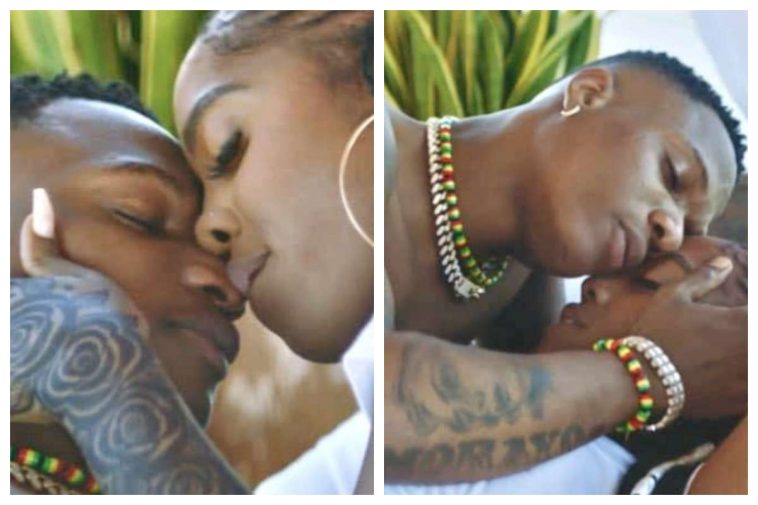 Barely 24 hours after Wizkid released the official music video for his recently released single titled "Fever", the clip has amassed over 1 million YouTube views.
According to Wizkidnews on Instagram, the video hit a record 1 million views 20 hours after its release.
"WE'VE DONE IT!!! 💚🥦💚🥦💚 #FEVER has hit 1 million views in 20 hours! It ties "Come Closer" as the fastest music video by a Nigerian artist to hit 1 million views! #WhenYourOnlyCompetitionIsYourself! 🚀🚀🚀🚀," the post read.
The video starred Mavin Record's first lady, Tiwa Savage (Wizkid's 'bestie'), who played a double role as a vixen and a love interest.
The video shortly after its release sparked off reactions on social media, making the song, Wizkid, Tiwa Savage and her estranged husband, TeeBillz trending topics on Twitter.
Furthermore, the visual also made the new social media lingo, "everything stew" to become a cliche for the day, which some found extremely annoying.
While many criticized the sensuality displayed by the parties involved in the video, some music lovers, especially critics viewed the decision to put out a controversial clip by Wizkid as very strategic. This according to them brought back the glory that was lost in Wizkid's sound as the audio, when released, did not resonate the type of reaction one would have expected.
The new visual also awakened suspicions that made rounds on social media of Wizkid and Tiwa's secret romantic relationship which led TeeBillz to wade into the matter.
This is not the first time Wizkid is pulling a 24-hour stunt as his globally accepted single, "Come Closer" featuring Canadian rapper, Drake also hit an impressive one million views 24 hours after release.
Watch the video below in case you missed it.