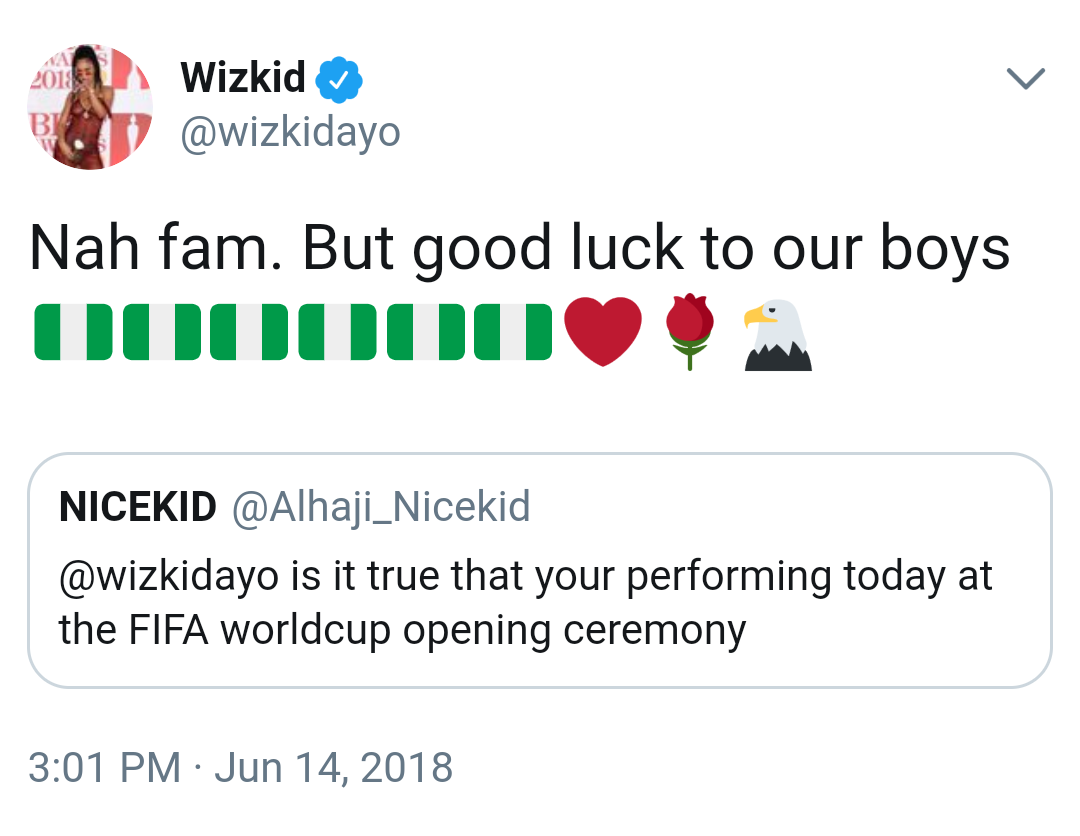 It would in deed be amazing to have Wizkid perform at the opening ceremony of the 2018 FIFA World Cup in Russia. The sad truth is that's never going to happen.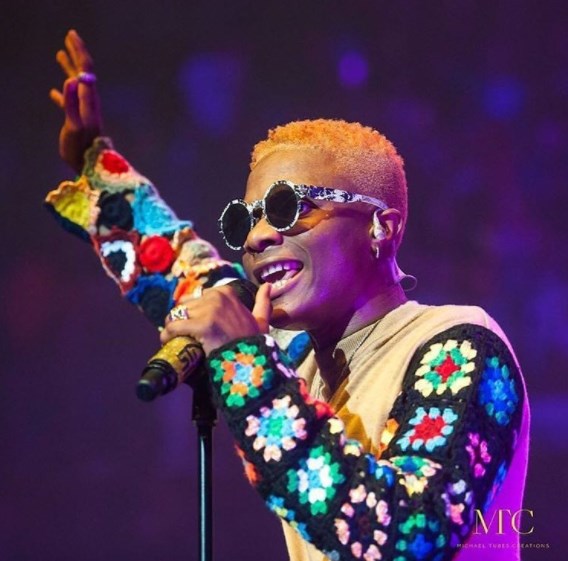 International Starboy Wizkid has put to rest any rumours flying around that he would be at the FIFA World Cup opening ceremony in Russia, talk more of performing to thousands of football fans at the stadium or millions of folks watching on TV.
Wizkid in a tweet responded to queries of whether or not he would be performing at the biggest footballing event in the world. He categorically stated in a tweet as quoted "no fam" but wished the Super Eagles well "but goodluck to our boys".