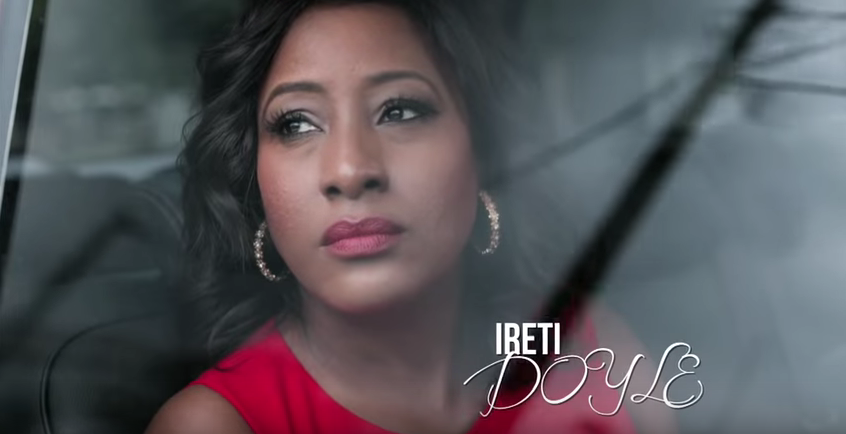 Veteran Nollywood actress, Ireti Doyle in a new interview with The Sun, disclosed that she started acting because of incessant university strikes.
Ireti Doyle further disclosed that she spent 15 years learning the art of acting among others skills like TV presentation, production, and writing. Here are excerpts from the interview below;
You've had 15 years of acting experience before joining Mnet; tell us how this journey has been?
It has been wonderful, absolutely wonderful. Every actor will tell you that, you only struggle in the early years. You have to hustle. You have to go through the auditions, you cannot get every role and you will get passed over. There was a time in my career that I got things like being passed over, but no, I see them as the high inside, because I discovered that my career was being shaped in a way that afforded me the opportunity to own other skills like TV presentation, production, and writing. Perhaps, if I had gotten the big break back then, I wouldn't have had the need to tap and discover all these talents. I had the opportunity to produce my own television show, 'Oge' for 10 years. This is because I needed to fill the times and do other things to pay the bills while I was waiting to become a successful actor. Those 15 years were 15 years of learning for me. They helped me acquire the skills that made me the fantastic actor that I am today. So, no regrets.
READ ALSO!
Akpoguma says he will play for Nigeria only if he doesn't get Germany call-up
You once said you started acting because of incessant strike actions in the university back then, how true was this?
It just happened a whole lot faster because school was always on strike and I didn't have anything else to do. It was a burning passion in my belly. I seized the opportunity and spoke to somebody that spoke to somebody until God, fate made a way for me.
Before then, was acting something you wanted to do for a long time?
Yes. It came to me naturally. I don't know how it did, but I just found out that if there was a performance to be done in secondary school, I was always involved in it. And if anyone was to be called to speak it was me. I think Checkmate was the first Nigerian TV series I fell in love with. I used to hurry back home to watch it. Then, there was Mind Bending, a TV series produced by Lola Fani Kayode, which starred Joke Silva at the time. There was a particular scene where 'Aunty J' took me through an emotional journey. I looked on so steadily at her, as she tugged at all my emotions. After that scene, I knew that was what I wanted to do. It may sound weird, but it was a light ball moment for me.
READ ALSO!
Mompha buys Rolex wristwatch with diamond face for 8-month-old daughter
When you first got the news that you are a grandmother at 51, how did that make you feel?
Blessed. That is the word. I am truly blessed. Having a grandchild is completely different from having a child. If someone had said that to me two months ago, I wouldn't have understood what he or she was talking about. You look at yourself from a different perspective. Now, you have two generations looking up to you for directions, for legacy. Come on, I am someone's grandma now.
People say you are too principled, a no nonsense person even outside movie locations, is that who you are?
There is no such thing as being too principled. You are either principled or you are not. And I don't know how you can become middle aged without acquiring a few principles here and there. Am I principled? Yes. Do I have professional integrity? Yes. Do I believe there is time and place for everything? Yes. If it's time to play, kick off our shoes and laugh, you will find me there. Ask my close friends; they will tell you that I can be the life of a party. However, am I a reserved human being? Yes, I am. I make no bones about that