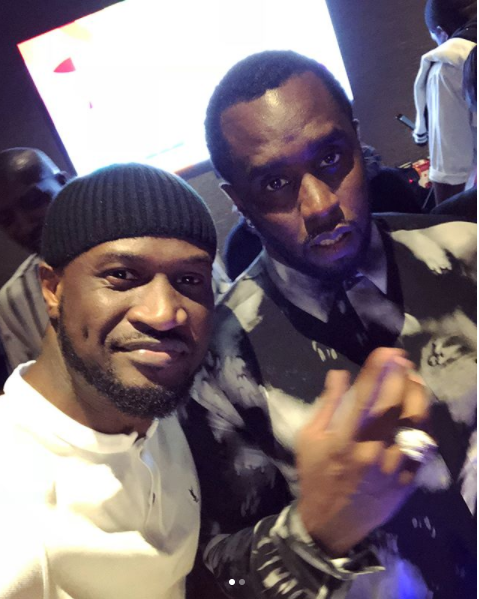 Peter Okoye 'Mr. P' is in Abu Dhabi for his In Your Eyes tour but he still had time to party with the second richest hip-hop musician Diddy and his girlfriend Cassie.
The three hit it up at a concert in Abu Dhabi.
Peter posted the fun video on his social media and it looks like they are having the time of their lives.
Watch the video below.