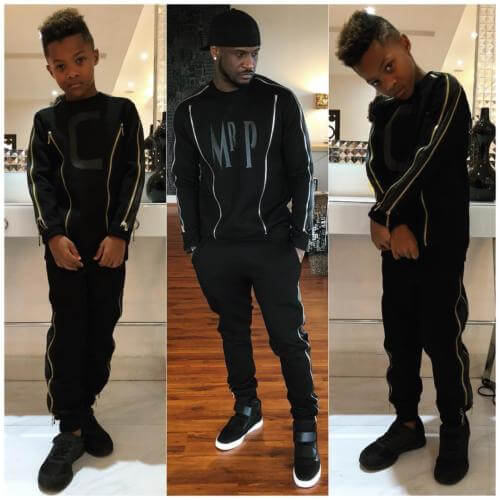 Mr P has shared a video of his son; Cameron Okoye, displaying his footballing skills at the currently holding Barca Academy World Cup Tournament in Spain.
The 10-year old footballing sensation is representing Lagos/Nigeria alongside his team at the event that has kid footballers from all around the world go to represent their countries and display their talents.
Mr P took to Instagram to share the video as well as revealing how his son and his team mates have fared so far in the tournament. He also wished them luck in their next game as well as reminded his son about the advice he gave to him before he left for the tournament.
"Cameron Okoye and his team mate representing Lagos/Nigeria for the ongoing Barca Academy World Cup tournament in Spain???? So far so good. They won 2 lost 2. Son remember what i told you. You lose some you win some. Go guys we are strongly behind you. Thank u Aliona for supporting your big brother. Best of luck in today's game," Mr P wrote.