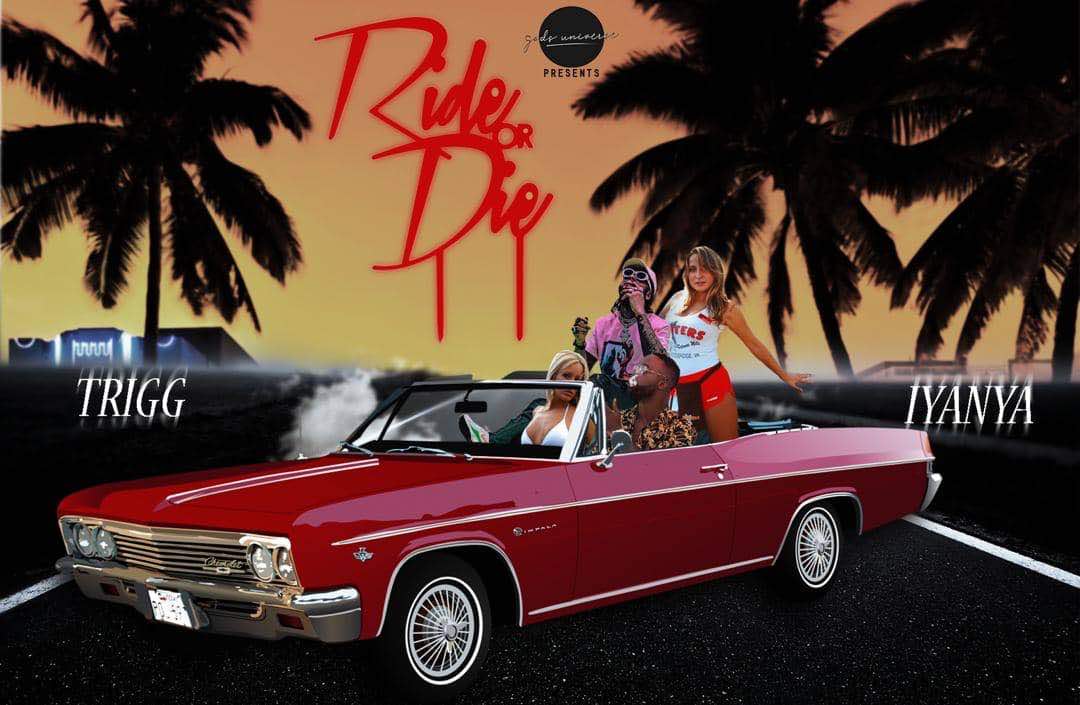 Universe huncho act, Trigg is back with a bang in this crisp audio-visual release titled "Ride or Die" featuring Iyanya.
Born on December 8 in the mid-nineties, TRIGG (real names Kensington Womadi) is a singer, rapper and music producer of Nigerian descent.

He was signed to Great Music Group in 2014 under the brand name 'LordTrigg'. After a successful stint in fashion the same year, he took a break from the music frontline in order to re-brand himself. His reemergence on the music scene in 2018 came with the announcement of a new record deal signing with gods Universe, and an identity rebirth to which a new stage moniker, TRIGG, was formed.

In August of 2018, Trigg released his first official single titled 'Al Pacino' obviously inspired by the 80's movie blockbuster, Scar Face. The video was shot in South Africa's Cape Town, garnering commercial reception and positive reviews from music fans and pundits. Now he resurfaces with "Ride or Die" – a statement-filled concept executed in HD and featuring the dulcet melodies of Afro vibes sensation, Iyanya.

Trigg is setting the tone of awareness for the Afro-Trap genre with content releases seeping gradually onto world consciousness. This manifesto is already being packaged into a mixtape scheduled to drop in 2019.