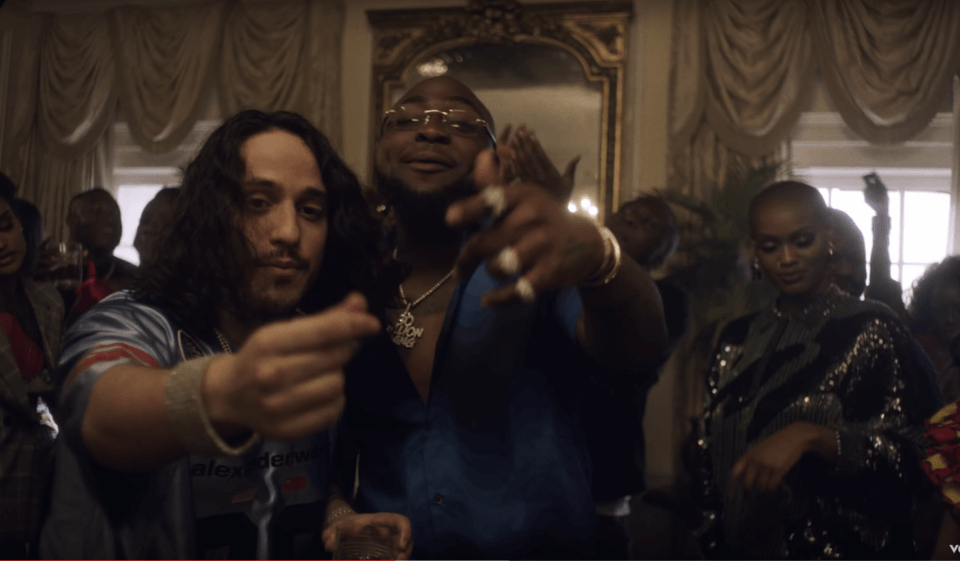 Atlanta-based rapper, Russ features current Afrobeats goldenboy in the US, Davido, on his latest single "All I Want". The Columbia Records signee (real name Russell Vitale) is the latest international star to feature a top Nigerian act. It's a welcome trend which has been moving in reverse lately; that is, US/UK stars featuring our very own A-Listers in what used to be the other way around.
Russ is no stranger to the Billboard Hot 100, with prior hits like "What They Want" and "Losin' Control" comfortably break in. With Davido's recent surgeup the American urban market raising his stock higher and higher, one could see this as a collaboration between peers at the same level. You could even make a case for Davido being the bigger star. This is reflected in the song itself, as Davidopretty much controls most of it.
As a result of this new rise in status, we expect more and more OBO collaborations Stateside in the near future. For example, Sean Kingston is set to release a new single with Davido and Tory Lanez. Keep your ears and eyes open for that one.