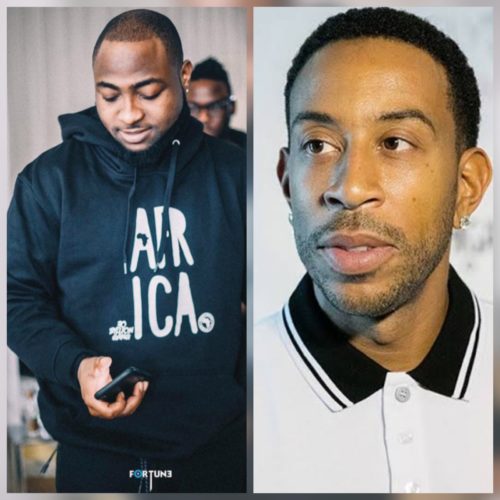 Davido and Ludacris have started working on a song together in a studio in America.
A video of these two vibing together just hit the internet hours ago. But the amusing thing is thay they weren't the only ones in the studio with them.
Ludacris took his whole family along to the studio as they were all buzzing to the song which is set for release this summer.
The person who stole the show in the studio was Ludacris' little daughter, as she seem to be inspired by the presence of Davido and the song being played.
She took to the floor as she shook her body to the music while staring at the OBO.