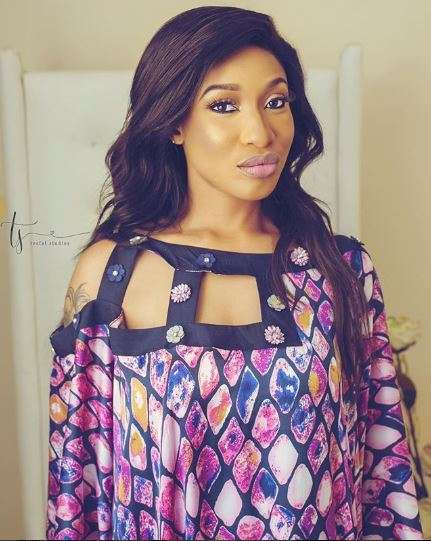 Like Oliver Twist who asked for more, Tonto Dikeh is going under the Knife again to improve on her already stunning body which was enhanced by plastic surgery.
The beautiful actress gave a hint of her move when she took to her Instagram page on Wednesday, November 14, 2018. She shared a photo of the plastic surgeon who carried out her previous surgery and herself and it looked liked she was all set for another body enhancement from the caption of the photo.
"How horrible Am I for wanting more            ??#KINGTONTO #MAMAKING #DRAYO #COSMETICSURGERY #TEAMOLIVERTWIST," she wrote
Just in case you don't know, Tonto Dikeh had earlier in the year undergone plastic surgery to increase the size of her butt. Yes, guys, this isn't a new feat among celebrities but Tonto Dikeh was just bold enough to reveal that she had gone under the knife
Tonto Dikeh is so happy because of her new body
Tonto Dikeh is pretty excited about her new body look. On Tuesday, January 2nd, 2018 Tonto Dikeh thanked her surgeon for the work he did on her body. She wished him and his team a happy new year.
"HAPPY NEW YEAR TO MY SURGEON AND HIS CREW. Wish you all a great and fulfilled new year, Thanks for all you do for humanity…Thanks for letting God use you in my life as a great source of Joy!! For the first time I took my time to appreciate my new body(Damn too sexy by the way), I cried, I leaped with joy and all I can say is am so ready to conquer the world with my new found confidence…Thank you so much Dr. Ayo @grandvillemedlaser and thanks to all the pretty nurses & doctors (recovery center) Super thanks to my Executive producer  You are awesome honey, Love you so much, Mama. Thanks
"#KINGTONTO #MAMAKING #RADICAL4JESUS #KINGTONTOREALITYTV #LINDAIKEJITV #YOU ARE MOT READY YET I TELL YA #REALITYATITSPEAK #EXCITED #MOTHERHOOD #SEXYMUM #SURGERY #COSMESTIC SURGERY #GANG #FULL BODY RECONSTRUCTION #LIPO #NOPASTIC #NATURAL #HAPPYOLDIE #AM ALL FOT MAKING MAMAKING LOOK BETTER #KINGSMOM #2018 #BODY UNVEIL PARRY LOADING    ‍♀️    ‍♀️ #WE ARE NOT REGULAR," she wrote
Tonto Dikeh shocked many Nigerians about her surgery when Linda Ikeji released the teaser from her reality show. In the trailer, the beautiful and controversial actress revealed that she's "going to be having a cosmetic surgery."