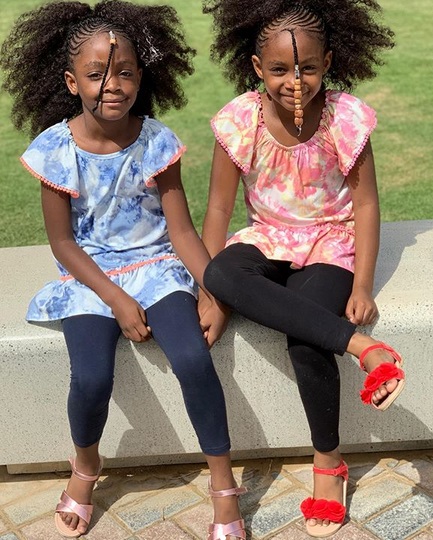 Timi Dakolo took to Instagram to share lovely photos of his beautiful daughters, Zoe and Hallel. His wife, Busola Dakolo is a beauty to behold, and there's no wonder at why Timi Dakolo's daughters are extremely beautiful.
"LET ME JUST SAY THIS NOW,IF YOU GET INVITED TO THEIR WEDDING,PLEASE DON'T JUST COME WITH GIFTS AND LOVELY THINGS TO PRESENT TO THEM,BRING A LOT OF HANDKERCHIEFS BECAUSE THEIR FATHER IS GOING TO CRY A LOT ON THAT DAY,I MEAN CRY A LOT AND DON'T ASK ME WHY.#fatherdaughter #fatherhood #daughters #yardpeople"
Certainly, the singer is going to be teary-eyed when his daughters eventually get married later on. Timi Dakolo's daughter are too adorable to leave the family home to create a new one. We all love the relationship he has with his family and hope that they stay strong as the wonderful family that they are.