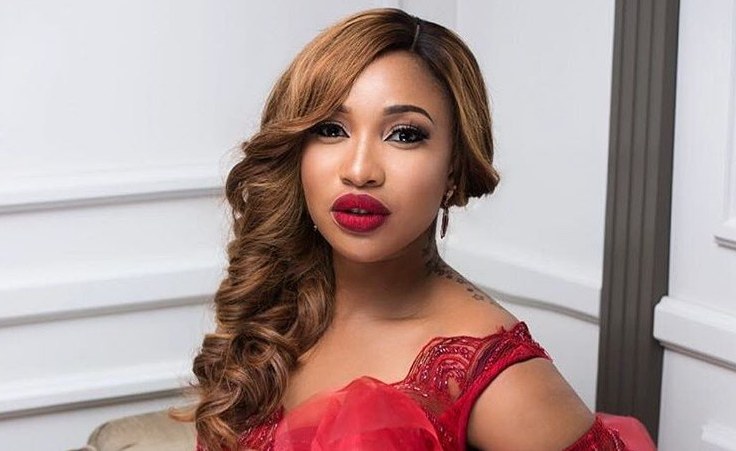 In her latest interview with the Sun Newspaper, Actress Tonto Dikeh revealed that she knew her ex-husband, Olakunle Churchill was married to someone else when he married her.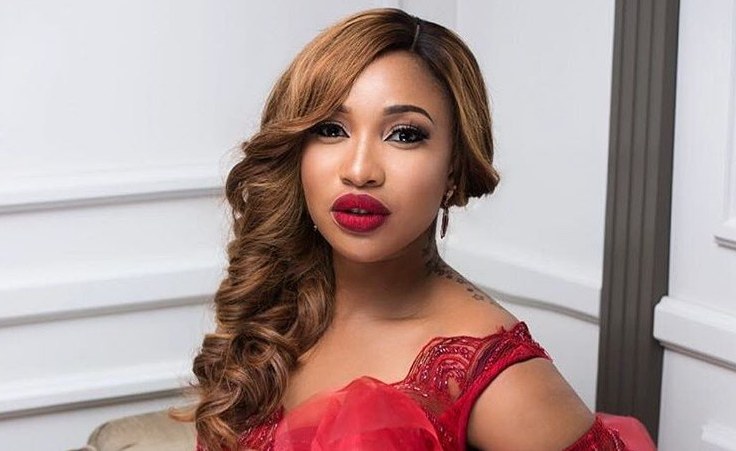 She said, "I don't think I was ever married because he was married to someone else while I was married to him."
She continued in her interview saying she taught her marriage to him was a mistake but having their son was not.
"It was a huge mistake but then again how can a mistake produce such a wonderful gift, that is all I keep saying to myself. How it happened is something I have forgotten about. Part of the healing process is not going back to it. I'm done."
The actress also revealed that she recently won a child custody battle and child support case, saying  she and her husband just ended a court case which she decided not to publicise because of her son. 
She said, "I just won a child support case and custody battle case. But those things are personal to me and also out of respect for my son, I'll never talk about something that concerns him. If you want to talk about me and my ex-husband that's different but I will not even glorify that because he's eating off my energy and my stardom and I don't want that anymore."
Tonto also spoke about peoples misconceptions about her when it comes to her involvement with drugs, alcohol and sex.
She fully explained saying, "While growing up, I did a lot of rough movies, I did a lot of movies that doing drugs had to be involved, a lot of movies that people had to form an opinion about me and so, that is where that opinion of drugs came out. As a young girl growing up, I did make some mistakes with alcohol, cannabis and cigarettes but I'm older now and I'm above all of those things, I have a son now. I always tell people who ask me why I quit smoking  "What if my son needs blood tomorrow, what will I say to myself that I can't give my son blood because I still want to indulge in cannabis". I know it's one of those things I did quit by the grace of God because it is not easy to desist from. The drug allegations from my ex-husband was just a lie to cover up his domestic violence track, he felt that was a tool he could use to tarnish my image, but come to think of it, there are too many holes in that story. It is impossible for a father who genuinely says he cares about your son to leave his son with a drug addict, if you had a drug addict at home, would you not fight for the custody of your son? I don't joke with my son, so, if a father joked with his son in that way, he just lied to cover up the fact that he's a woman beater.                         
"But the fans keep pushing it, in the past I used to get upset because of the negative perception they had about me. If you sit back and watch my movies you will discover that I'm a very good actress, I do it like it's real and that is why I don't really blame the fans for having that mindset. I just want to appeal to the fans out there to understand that this is just entertainment, we are just entertaining you. This is our job, it's like you going to the bank, office etc. and in the night you go home to be who you are. It is my job, that is not what I'm about in real life. If I play the role of a prostitute very well, give me kudos and tell me I did well because I'm really not a prostitute in real life. As actors and actresses, we always have that conflict with our fans and I wish they could understand how much we love them and how much we put in to do this for them.
The actress who has relocated to Abuja said she wanted privacy and a good place where her son could grow and Lagos was not just it for her.
Tonto also said her view about her job and life has expanded and she is trying to conquer the world and not only the entertainment industry, but will only do that after she is sure her son is in a good position.