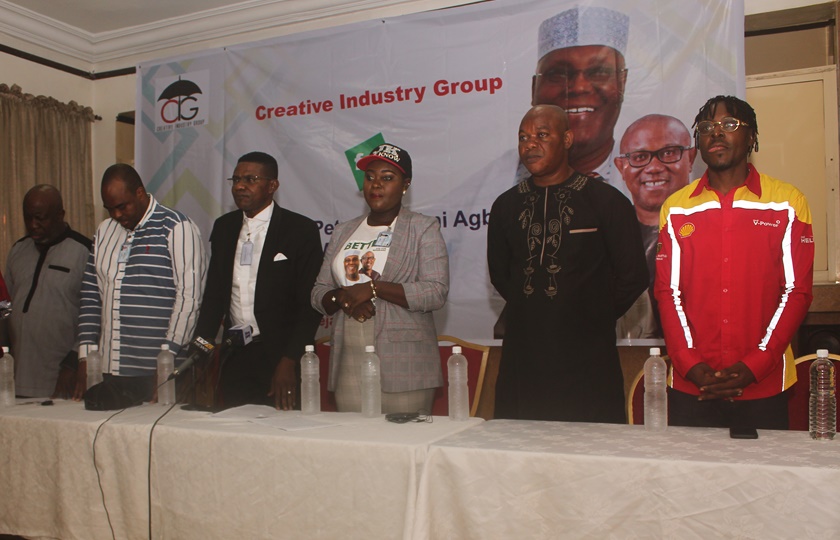 On Monday , 11th of February , 2019 ; The Creative Industry had a press conference which had the best of Nollywood, Music , Fashion and the general creative heads in Nigeria.
The event was held at White House Hotel, Toyin Street, Ikeja, Lagos.
It was an awesome atmosphere where social ills and inadequate support to the creative industry by the current government administration was addressed.
The group headed by "Mr. Felix Duke" drum their support for Atiku/Obi and Jimi Agbaje/Busari 2019 Mandate . They urged everyone to vote for the opposition party.

SEE EXCLUSIVE PHOTOS BROUGHT TO YOU BY DATJOBLESSBOI