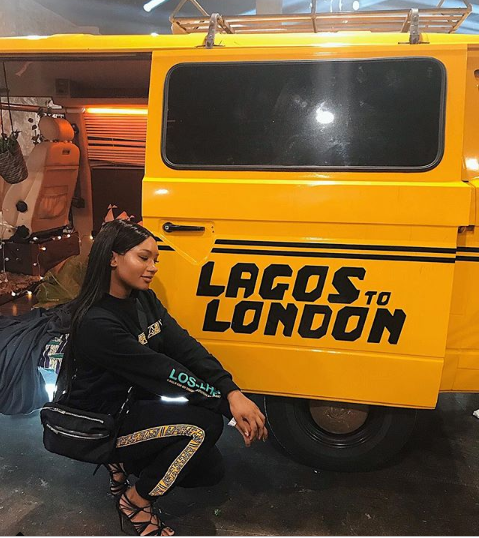 For a couple of days now, Mr Eazi has been giving back to back background information to the songs in his Lagos to London Mixtape.
This information includes the creative process that went into making every single track including the challenges he faced with each and how he was able to resolve those challenges. This also involved the personalities that came through for him from DJ Spinall, Lady Donli, GuiltyBeatz, Brodshaggi, down to 2Baba and every other artiste that came together to make this work.
In the transitioning from Lagos to London in the mixtape, Mr Eazi opened up that he had to send the entire tracks to his A&R and creative director, Temi Otedola, who also doubles up as his girlfriend. According to Mr Eazi, after listening, the fashion blogger/vlogger and billionaire's daughter gave her creative opinion on a better way to structure the tracks for a better transition to the London part.
Temi Otedola and Mr Eazi's relationship has been going on for years now and although a lot of people didn't believe it will come to last this long, the lovebirds have successfully kept their love strong, showing what they want the media to know and still keep their privacy.
Revealing the information and letting all know that Temi Otedola is not just a girlfriend but also plays a part in his music career is quite remarkable even though we don't know if this is an official paid role or part of the perks of dating a creative like Temi OPtedola. Another remarkable act is also how he gives credit and appreciate everyone that was involved in every part from the creative process down to the production of the mixtape.
Should we say "Be like Mr Eazi"? We'll know after you've read this and the background to other tracks from the mixtape below;
 In Molue to London (skit) – I was looking for a way to really take listeners from Lagos to London and the track-list, arrangement etc had to achieve this.

After final song selection I uploaded the mixtape on a private link and sent to my A&R, and creative director @jtofashion I knew that she will give constructive criticism. I had explained the concept of the tape to @brodashaggi and he sent the voice-note.

After listening, JT told me the transition made no sense as I had just placed the vN right in the middle of the tape, she suggested I embed it with music, I tried to place a record on it but it did not work. Tbh I was frustrated & went complaining to my good friend and partner in crime…Grammy Award nominee (and soon winner) @thatkahlo & she said exactly the same thing as JT! Damn, now I had to go make it work.

We had to cut the vN short and @guiltybeatz transitioned it into #MissYouBad it sounded perfect! I think it's a great transition into the London side of the tape and lets the listener get the feel of entering the iconic MOLUE bus!! Haha.. Artwork by @duroarts
Head to his page on Instagram to read all about the mixtape