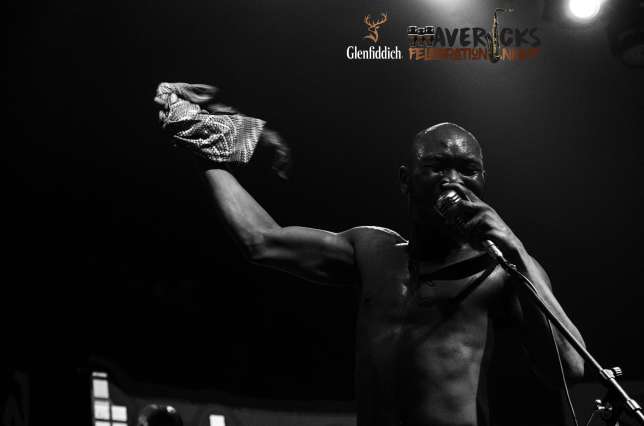 Seun Kuti is taking time out to reminisce about the times his family faced a lot in the hands of soldiers because of his late dad, Fela
Seun Kuti has been reminiscing on the times his family suffered in the hands of soldiers because of his father, Fela's activism.
The music star took to his Instagram page on Friday, October 26, 2018, where he wrote an epistle about the trials his family went through under the military regime in Nigeria. According to him, his mother used to tell him bedtime stories about all the scars on her.
"Whatever you think Fela went through, he went through with his family. We were his rock. My mother used to tell me bedtime stories about all the scars on her. My step mum, Najite was the first person the soldiers saw in kalakuta, she was swimming, they picked her up by her head from the pool and broke her neck!! My mother had a broken bayonet stitched into her and she couldn't walk for 18months. The amount of state-sanctioned violence I have seen in my life as a child
"When I was 9 I saw the cops shot and kill one of my dads boys in front of shrine and just left him there for nothing. Fela tried to protect us but u can't protect anyone from that! You know these fucking cops would come to our house and just shoot up the place at least 2ice a week? Do y'all know that? Or u think this is just play play? See Fela's music is a gift for the world and everyone is welcome but our legacy is ours alone, to protect and nurture. Y'all fakers stay waaaaay back. This isn't your space. #getthesax," he wrote

Seun Kuti has in recent times talked about his father's pains in the hands of the military while throwing jabs at his wannabes who don't even have an idea of what he went through
Seun Kuti says everyone wants to be Fela because they want to smoke weed, chase women
Seun Kuti is shaking a table that has a lot of singers on it following his comments where he said everyone wants to be Fela because they want to smoke weed and chase women. The music star and son to the late music icon, Fela Kuti made this known via his Instagram page on Monday, October 15, 2018. According to Seun Kuti, everyone wants to be Fela without taking the sacrifice and the call to duty.
"People will never understand you without going through the education you have tried to promote. Every Tom Dick And Ashy is the new Fela just because they want to smoke igbo and chase women. How about the sacrifice? How about duty? They want to be Fela and at the same time be the darlings of all the oppressors. All these new Fela's and those possessed by his spirit hobnobbing with white supremacists.
"They think u are great because rappers mention your name, they don't know that rappers mention ur name so they can feel greatness. What do they know about sacrifice? What do they know about the trauma that first-hand violence has inflicted on our family? The blind leading the blind listening to the deaf speak! Happy 80th. The struggle intensifies!!!" he said
Hmmm…what do you guys think? It feels like Seun Kuti is done with people who just want to take advantage of the Fela brand. A typical example of Seun Kuti's outburst can be felt when he distanced his father's spirit from Kanye West.