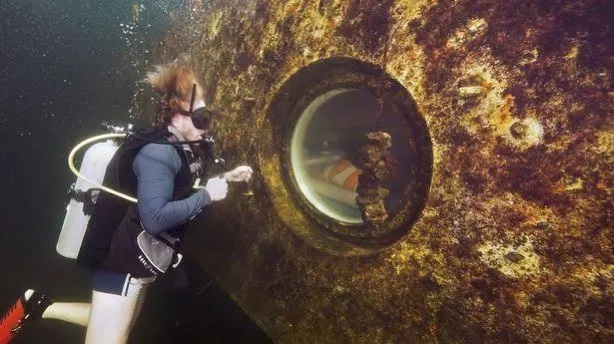 A scientist has broken the world record for living underwater after spending 74 days living in a habitat 30 feet (9 metres) below a Florida lagoon.
Former naval officer Dr Joseph Dituri is the first person to live that long that far underwater without depressurisation, with plans to remain in Jules' Undersea Lodge in Key Largo until 9 June as part of a 100 day mission dubbed Project Neptune 100.
The mission combines educational outreach with medical and ocean research, with scientists keen to see what impact sustained exposure to such pressure will have on the human body.
One hypothesis is that the increased pressure – roughly 1.6-times that of the surface pressure – will lead to improvements in health, while also potentially having an impact on key indicators related to disease and longevity.
"We know for sure that when you're exposed to about half the pressure that I am right now, you double the number of circulating stem cells," Dr Dituri told The Independent via video chat in April.
I will have longer telomeres – potentially reversing ageing – and I will also gain bone density and muscle when I'm down here."
Scientists also estimate he may lose around an inch in height during the mission due to the pressure exerted on his body – in the same way that astronauts grow around 3 per cent taller after spending time in the weightlessness of space.