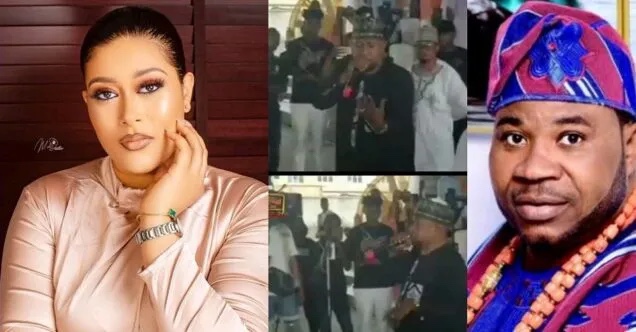 The committee planning the burial ceremony of Murphy Afolabi has appealed to actress, Adunni Ade to refund the N250,000 given to her by the deceased actor before he died.
The appeal was issued at an event held to honour the late actor in Lagos.
The announcer, who spoke in Yoruba language, said Murphy Afolabi paid the actress N250,000 for a job that was yet to be done before he died.
Since the job will never be done again, a refund was then required.
Other actors and actresses who were paid by Murphy were also asked to refund.
Murphy Afolabi died on Sunday, 14th Of May, 2023 after he reportedly slipped in his bathroom.