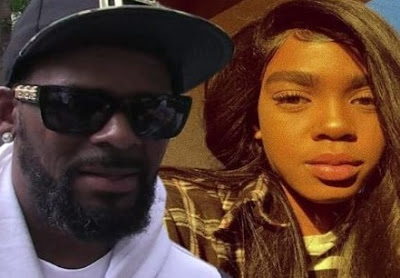 Shamed R&B singer R Kelly has reached out to his eldest daughter Joann Kelly, in his first social media post since New Year's Day.
The 52-year-old, who recently paid a six-figure sum in missing child support payments, has continued with his overtures to Joann by posting a video of him singing Happy Birthday to her, for her 21st.
He told his estranged daughter, which he shares with ex-wife Drea Kelly, that "I love you… no matter what, I love you so much," while singing the traditional birthday ditty.
It may take a little more than this impromptu public display of affection towards his daughter, who performs under the stage name Buku Abi, after she labelled her father a 'monster' following the damning documentary Surviving R Kelly detailed his catalogue of abuses against young women.