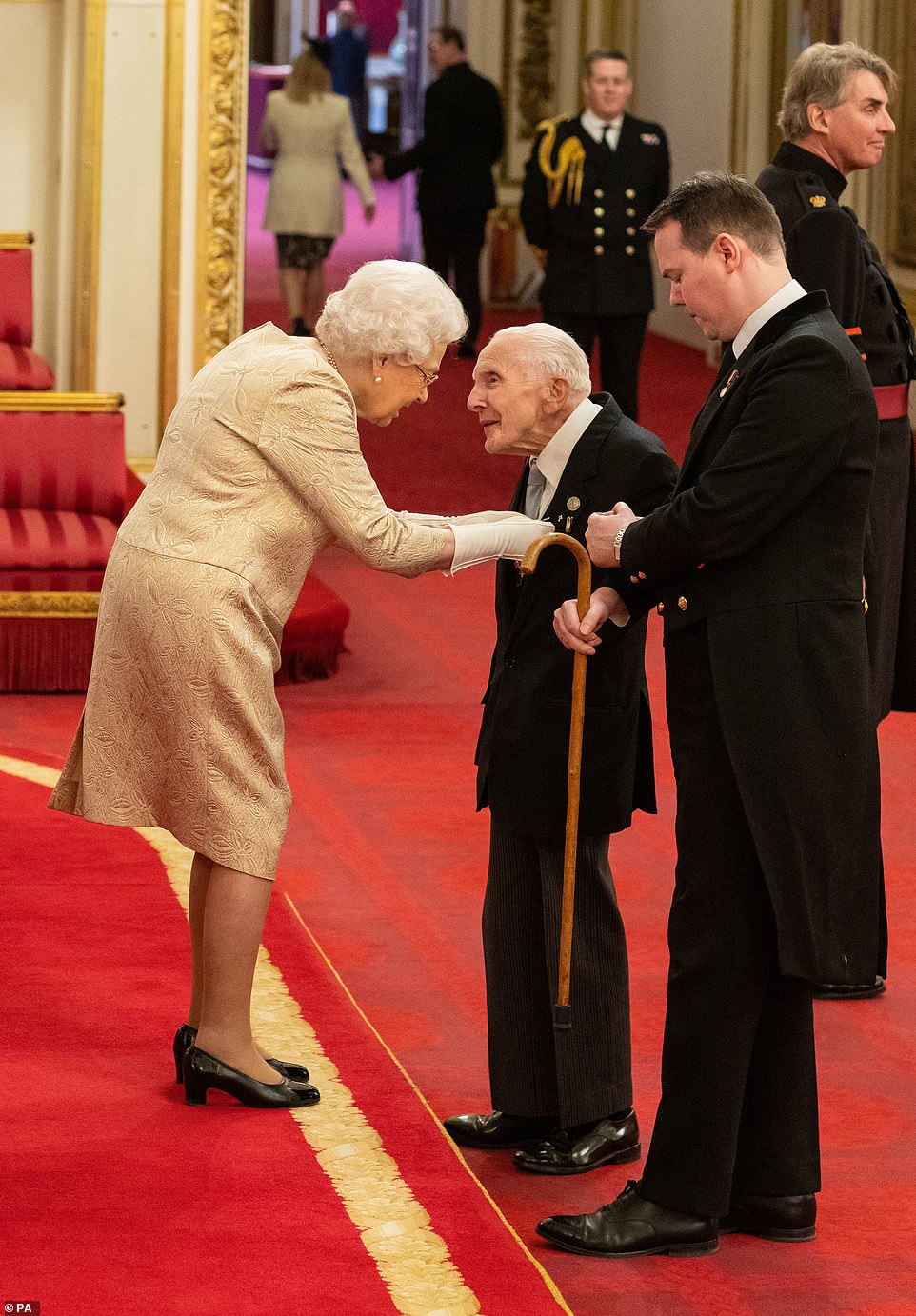 The Queen wore gloves at an investiture at Buckingham Palace yesterday, the first time she has done so since she began carrying out the ceremonies in 1952, amid warnings about the spread of coronavirus and the deadly danger it poses to the over-80s.
The 93-year-old's decision to cover her hands to above the wrists came as the Government warned that the death rate for people infected is 'significantly ramped up' among the elderly.
Her Majesty wears gloves when she meets the public at events or garden parties – but not at investitures where she carries out the fiddly task of fastening the awards to a hook on the recipients' lapels.

Yesterday she wore them at Buckingham Palace for the first time in her reign as Boris Johnson unveiled the 'battle plan' to tackle a major outbreak on British soil, which could see troops deployed on streets and police told to ignore low-level crime.
The last time she wore gloves for an investiture at all was in 1954, when she recognised Air Marshal Claude Pelly with a knighthood in Yemen.
Infected patients not suffering from complications could be sent home from hospital under the drastic measures, and non-urgent NHS operations could be cancelled to free up space in overwhelmed hospitals.