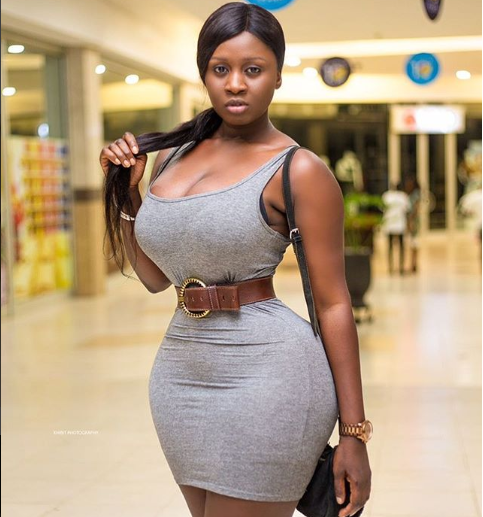 Gambian actress, Princess Shyngle has revealed how she got to have a very tiny waist which makes her look hourglass-shaped.
According to her, she had five ribs and her small intestine removed. She also stated that she has plans to remove more ribs because ribs serve no benefit to anyone.
Princess Shyngle revealed this on Instagram after several speculations that she must have undergone surgery to look so sexy and perfect.
She wrote:
"5 ribs removed 5 more to go small intestines removed remaining the big intestines gat to remove all these ribs who ribs ep you call me fake I call myself a work of art #teamnowaist #melaninpoppin #princessshyngle #blackisbeautiful #saynotobleaching #gambianprincess
#justforlaughs "