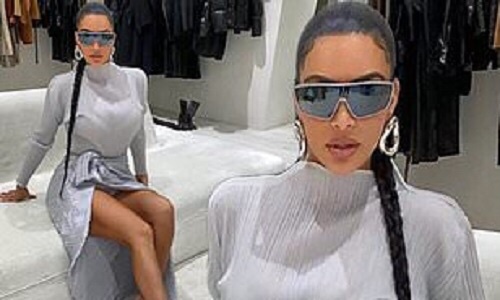 She likes to change her hair on the daily.
And now Kim Kardashian is rocking an extravagantly long braid, which reaches down past her waist to the top of her thighs.
Posing in her cavernous closet, which has clothes sorted by shade, Kim, sat on the edge of a large grey couch, hands behind her, pouting straight into the camera.