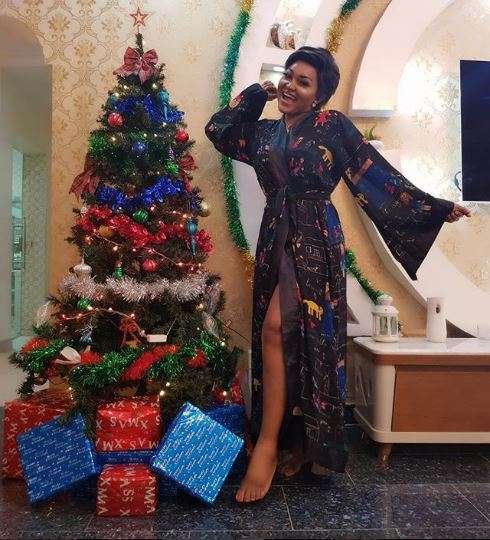 It's the yuletide season already and a lot of people are already in the mood for one of the most celebrated seasons of the year.
Mercy Aigbe happens to be one of those celebrities who has already gotten in the mood for the season as she has gotten for herself a beautiful Christmas tree. In a post on her Instagram page, the beautiful and talented actress said she is pretty excited as it's that time of the year.
Everything about Mercy Aigbe's Christmas tree looks amazing and we can't feel all the happiness and positive vibes this photo brings. However, you can't take away the fact that Mercy Aigbe looks stunning in this photo.
Maybe stunning isn't the right word to use, Mercy Aigbe looks gorgeous and pretty happy in our photo of the day. Mercy Aigbe has never failed to show us how pretty she is whenever she drops a photo on social media.
As we celebrate the yuletide season, may we all experience the peace, joy, and happiness like the one reflected on our photo of the day.