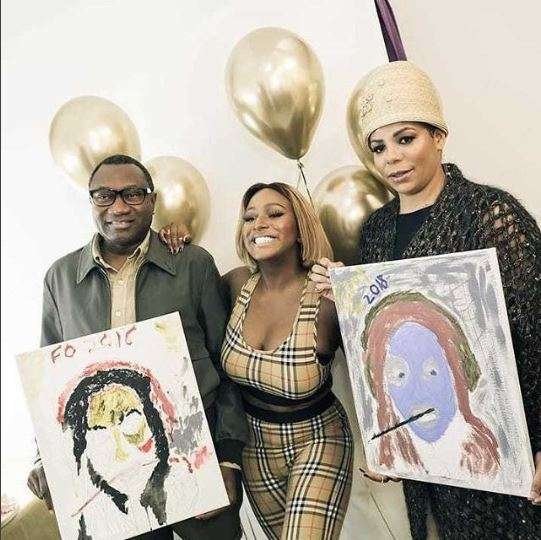 DJ Cuppy celebrated her birthday a few days ago and the buzz about it has been massive.
We don't know why this year's celebration appears to be different from the others but she has been trending on social media. However, the heiress to the Otedola multi-billionaire empire had a very special gift on her birthday. Her dad and mum, oil mogul, Femi Otedola and his wife took out time to paint their darling daughter.
It might not look like a Picasso drawing but the effort and time they took out of their busy schedule to create the beautiful pieces shows how much they really love and appreciate their daughter.
Just in case you don't know, DJ Cuppy featured in Mastercraft's latest single 'Charged Up' and the buzz has crazy since. The visuals also sees Cuppy dressed as a school student, while Masterkraft plays the role of the bus driver as they alternate scenes from the school to the dance floor. The crisp video was directed by Avalon Okpe