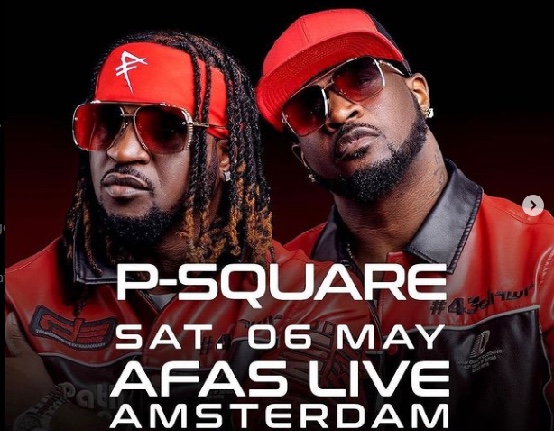 Half of the P Square boys, Peter Okoye, now known as Mr P, has said they ARE NOT RETIRING ANYTIME SOON, and haters had better get that straight!
Mr P made the bold statement after their concert in Amsterdam where he claimed was a success.
He says they used their old hits to sell out a concert, and wonder how retirement can even come in now!
Sharing a video from the Amsterdam concert, Mr P wrote;
"When you are selling Out Concerts with Old Evergreen Hit Songs! It's called Grace😭😭😭 Our retirement is too far from now😭 Thank you so much Amsterdam🇳🇱❤️🙏🏽#LEGENDARY #SOLDOUT #Psquare100CitiesWorldTour🌎"
https://www.instagram.com/reel/Cr7_U5Qu4z9/embed/captioned/?cr=1&v=14&wp=1104&rd=https%3A%2F%2Fladunliadinews.com&rp=%2Fpeter-okoye-says-p-square-arent-retiring-soon%2F#%7B%22ci%22%3A0%2C%22os%22%3A3104%2C%22ls%22%3A685%2C%22le%22%3A3097%7D