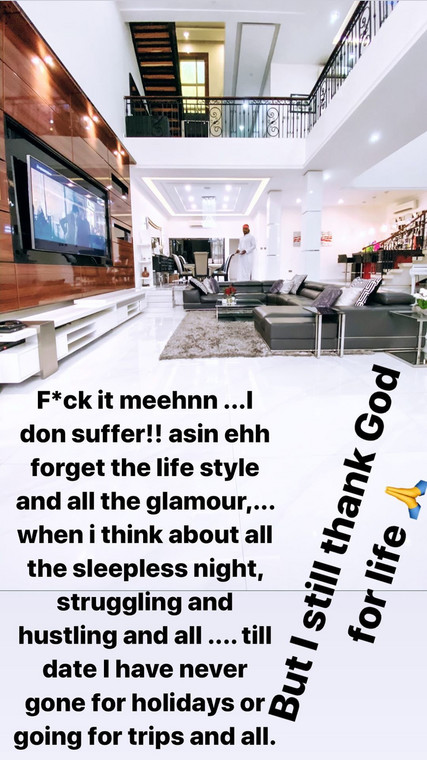 Paul Okoye has shared a picture of his living room saying he has never gone on holiday or trips till date.
He says he works day and night and still doing that, so when people look at him and say he is blessed, they shouldn't forget he has once suffered,
"F*ck meeehnn…I don suffer!! Asin ehnn forget all the lifestyle and glamour…when 9 think about all the sleepless nights, struggling and hustling and all…till date I have never gone for holidays or going for trips and all. But I still thank God for life," he wrote.