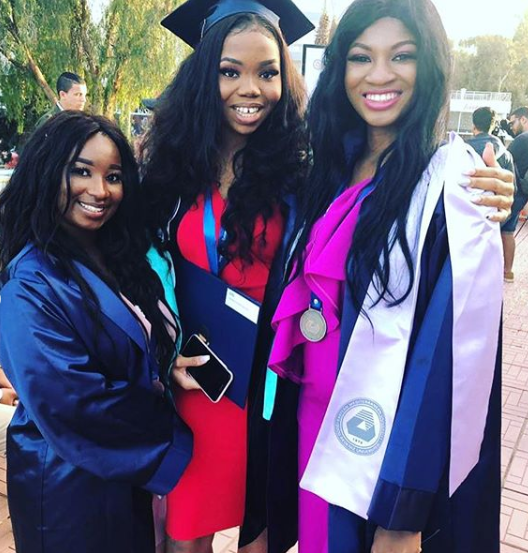 There is wild jubilation in the Ekehinde family as actress Omotola's first daughter Princess graduates from the Eastern Mediterranean University, Cyprus.
Princess bagged a degree in Tourism and Hospitality management and her family members were present at her convocation to celebrate with her.
Princess, who will be celebrating her 22nd birthday in March, is regarded as a special child by her mum when she celebrated her 21st birthday in 2018.
The mother took to social media to not only show her love for the daughter but also showered her with so much praise.
Omosexy wrote:

"Happy Birthday Princess. @tolar_ek My first Fruit. I've been holding my phone almost feeling like whatever I write about you will Never truly be enough.

Even now it feels like so. Where do I start? You came and everyone in the Hospital said "she's special" BIG brown eyes, and a Big mouth that was either screaming in a heartwrenching manner or smiling So Big it took your breathe away.

You're still so Special.

The kindest Girl I know… You're secure, happy, God-fearing and constantly aiming, you are Special. In my first Album, I wrote and sang about My Baby girl, I meant every word.

You're me. A more improved version.

I love you, Princess, continue to be as Hospitable, Understanding yet strong. You are Truly Special.

May God continue to watch Over you and Bless you Richly. #Stronggirl #Greatheart #Babygirl #HappybirthdayPrincess".

SEE PHOTOS