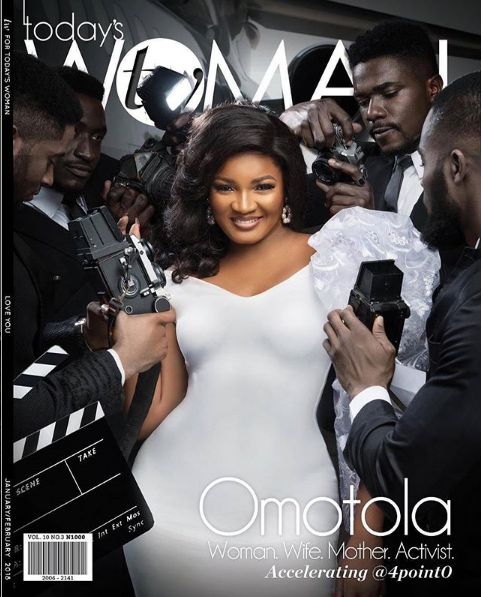 Nollywood actress, Omotola Jalade who ventured into music in 2005 and released her debut album titled – Gba which had singles like Naija Lowa and The Things You Do To Me, has disclosed that her son doesn't see her as a serious musician.
Omotola Jalade whose son M.J has produced songs for Seyi Shay and some other Nigerian music artistes, told Saturday Beats that she has not given up on her music career as it is one of her first loves.
The veteran actress said;
"Did I tell anyone that I have retired from music? I hope to do a song with my son but he is very stubborn. He has his own way of doing things. I hope that in future, we can collaborate; I have a certain kind of music that I do, I like rock and soft rock. He is still young and he is experimenting.
"He is doing a lot of stuff. Obviously, he is enjoying himself because he is a 'rave at the moment' and maybe he is thinking that I have not 'blown' as a musician. I hope to prove myself in the music industry even more than my song, Gba, did. In future when I have built my own place, I would love to perform on stage instead of being commercial-oriented. I enjoy playing on stage more; I enjoy recording and performing. I hope to get there and do that so that people like my son can take me more seriously. My son knows that I am very good when it comes to music but he says, 'It is not me you would use to blow.'"