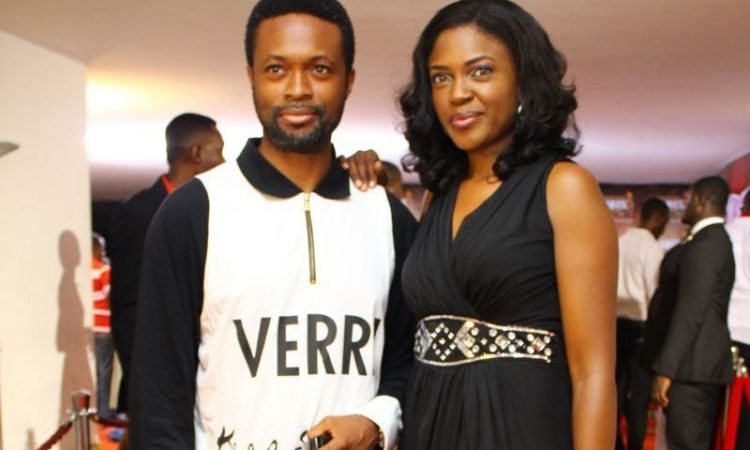 Award-winning Nollywood actress and filmmaker, Omoni Oboli and her husband Nnamdi, whose marriage has been blessed with three sons, are celebrated their 18th wedding anniversary yesterday, October 28th.
Penning down a lovely post to her husband, Omoni Oboli wrote;
"18 years later, you still make me deliriously happy! I couldn't have married a better man!
The woman I am today, I owe it all to God and you! I love you endlessly. Thank you for loving me unconditionally. My hero! Happy anniversary baby! Forever beckons"
Her husband Nnamdi in turn wrote;
"What a ride it's been for 18 years living with this beautiful, dutiful, and resourceful woman, wife and mother. Words fail me to express my immense gratitude to God for the life in the years we've lived in grace and wonder. We made our vows, and it seems like we blinked and time gained wings and we became breathless due to the rollercoaster romance. We were one from two, and from that God-given union came three more, yet we remained one at once, never to renounce.
I can't begin to recall all the nuances that make for the beauty of what we've learned that holds us together and keeps it all fresh and exciting. But what I know is that I'm looking forward to many more years, God willing, of more moments together that are also nail biting.
I wish you darling the best the world could offer, but more than that, I wish you the best God has prepared. This is wishing us another happy Anniversary, and pray that this best friend of mine will continue to grow in grace doing and loving all that she ever cared.
I love you more 18 years over, and wouldn't trade the moments that we've shared in light of the beauty that it's produced. So join me in celebrating another milestone as our marriage continues in momentum, never to be reduced"