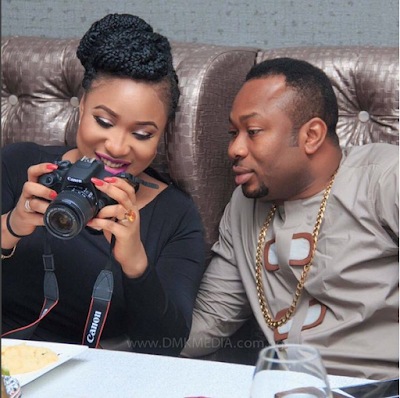 Weeks ago, Tonto Dikeh exposed certain secrets about her ex-husband who she divorced since 2017, and everyone has been wondering why the actress kept on lamenting about someone who was all quiet.
The worst thing she ever said was that her ex, Olakunle Churchill was bad in bed, lasting for only 40 seconds. The phrase '40 seconds' has been used for jokes and hilarious comments about 'terrible sex life' both online and offline, and the 'culprit' has been quiet ever since. However, Olakunle Churchill allowed the air to be clear before finally defending himself.
He says that he is a 'tireless machine', and he denies being a 40 seconds man. Meanwhile, Tonto Dikeh shades Olakunle Churchill for his statement on her Instagram story, replying further by laughing at the word, 'tireless'.