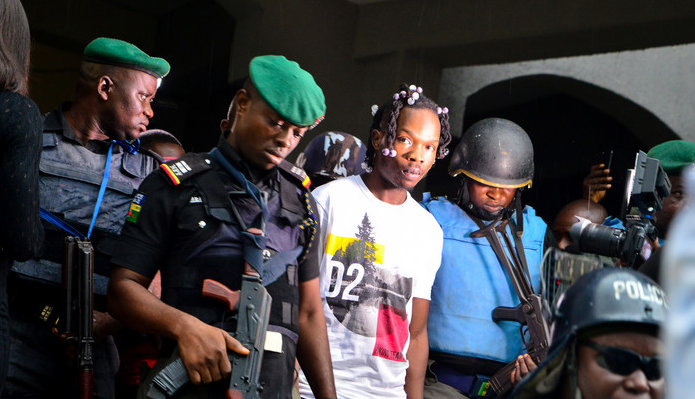 Naira Marley has been a major topic on social media for weeks. After two weeks in EFCC detention, the rapper was finally arraigned in court on Monday, the 20th, where he pleaded not guilty to the 11 charges levelled against him.
You will recall that the rapper was apprehended by EFCC in the company of his close friends, including Zlatan Ibile. Although Zlatan and three others were released on administrative bail, Naira Marley was left in detention.
This was because of incriminating evidence found on the rapper at the time of his arrest, including a laptop with suspicious messages and an ATM card belonging to a foreign person. Naira Marley refuted the claims, and announced, to the surprise of the officials, that he wasn't the owner of the laptop and the ATM card.
He was arraigned in court today and pleaded not guilty in the presence of die hard fans, who have continued to protest the rapper's innocence and cried for his release. A few hours later, a video of Naira Marley discussing with close friends has surfaced on the Internet and it is alleged that he has been set free on bail while he awaits trial in court on the 30th of May.
Many Nigerians are upset because they believe the arrest was a publicity stunt for the rapper to make him more popular. Do you think this is all a publicity stunt?