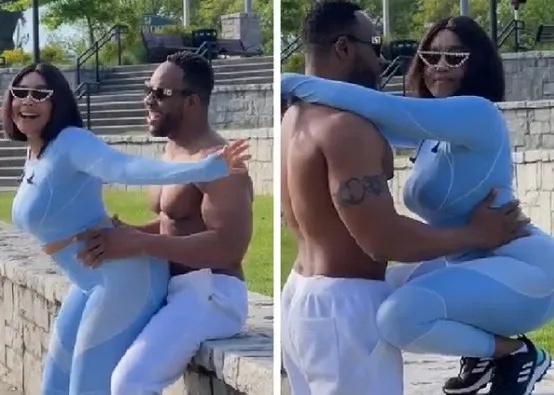 Nollywood actor, Bolanle Ninalowo, has explained to Allure Vanguard, how he met his wife.
According to the actor, his wife is his huge treasure, because he met her when he had no kobo, and she stood by him!
Speaking about how the very first time they met and their love story, the actor said;
"Bunmi is my treasure from God. Only God can bless a man with such a jewel. I saw her in a mall 19 years ago and it's never let go ever since despite our shortcomings. You can say I recognized a blessing at first sight. Our families were very supportive. Our relationship was quite similar to that of our parents, having met each other in their youth as well. They gave us their blessings and supported us whole-heartedly".
"Bunmi and I met when I was a nobody. I was just 24 trying to discover myself and my goals in life. We have been together since I had just a kobo and now still together as a blessed family.
Though their constant display of love and affection towards one another might give the illusion of an all-time rosy love story, that isn't the reality—and the two never fail to make this known. The duo, blessed with two lovely children, had suffered separation for two years but have obviously emerged stronger, leading a love life that makes them a constant reference point.
On how the 19 years journey has been, Bolanle Ninalowo said:
"There is no shortcut to anywhere worth going in life and you simply can't have a destination without a journey. Ours has been a testimony so far. We've been through thick and thin but found ourselves and meaning to each other; hence our success as a couple today."