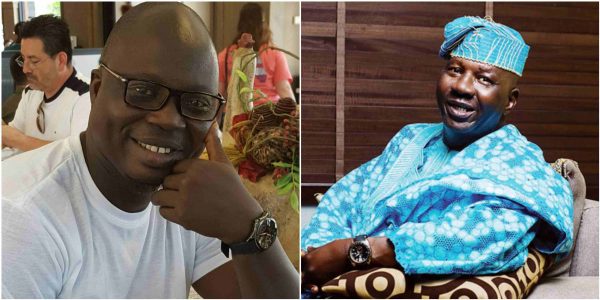 News on the failing health of veteran actor Baba Suwe hit the internet yesterday and one other veteran in the industry, Mr Latin has responded swiftly to the situation.
Baba Suwe is reportedly down with chronic diabetes.
Mr Latin, the National President of the Theatre Arts and Motions Pictures Producers Association of Nigeria, TAMPAN, in his reaction, denied rumors that the actor has been abandoned.
According to him, the medical bills of the actor is something the association has been taking care of since 2017.
He said:
"I have just instructed the Lagos State executive of the association to check on him (Baba Suwe) to ascertain his health progress.
"I can tell you that we have not abandoned him, as well as any of our members, as being speculated in some quarters by mischief-makers. "