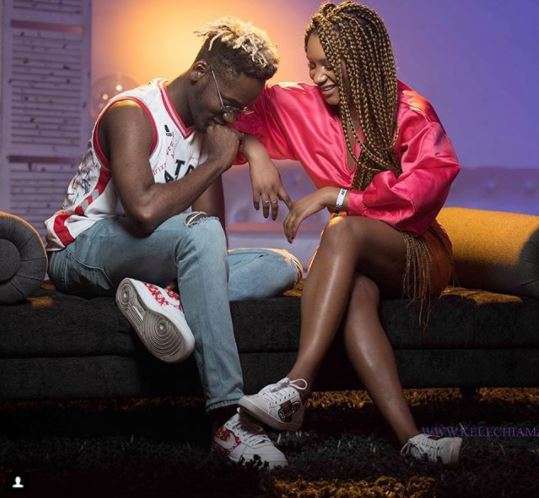 Mr Eazi has opened up on how he met his girlfriend, Temi Otedola saying DJ Cuppy didn't introduced him to her.
In an interview posted on Tunde Ednut's Instagram page, the singer said he met Temi when her sister, DJ Cuppy, who is his friend invited him for one of her numerous events in London, United Kingdom.
He further said they were left at the same table and got talking after DJ Cuppy left the table for the stage to perform.
He said, "I met Temi in London. It was an event, her sister invited me for an event. Her sister was playing at the event, somewhere in Nightbridge and she said, oh come out come out, follow me to this event, so I followed her to the event and then she was deejaying and all of a sudden it was just me and Temi sitting down and just watching her."
However, Eazi said the celebrity Disc Jockey didn't, at any point, formally introduce Temi as his her sister or him as a friend.
"Not really, she didn't like meet my sister, you know, she invited her sister, she invited me. And by the time her sister came, she was already playing, so her sister came to the table and it was me and her. So, obviously, you have to socialise, so I said, Hi what's up, my name is Mr Eazi."
https://www.instagram.com/p/BprEo1Eng13/?utm_source=ig_embed
Months back, Mr Eazi showed his love for Temi when she marked her birthday.
The music star took to his Instagram page on Tuesday, March 20, 2018, where he celebrated Temi on her birthday with a beautiful photo of the billionaire heiress and fashion vlogger.
According to Mr. Eazi, he loves her and wished her a happy birthday. "Happy Birthday to my African Queen! My Bestie! I love you so much! Keep Shining," he captioned the photo