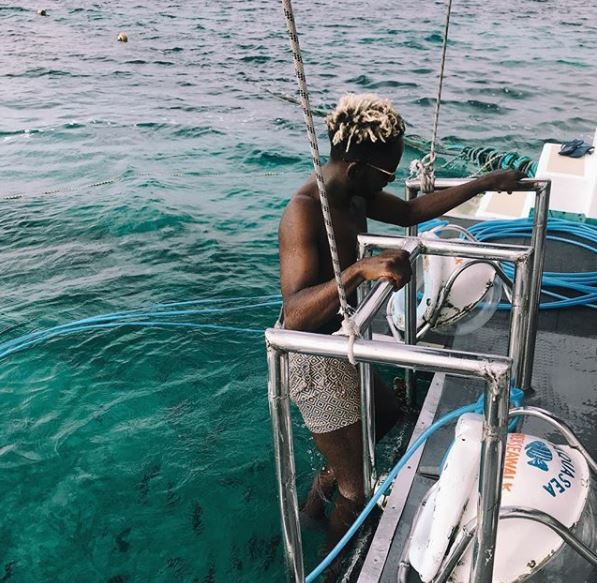 While his girlfriend, Temi Otedola is on social media wondering who is using her credit card to shop online, Mr Eazi is busy enjoying the time of his life on vacation.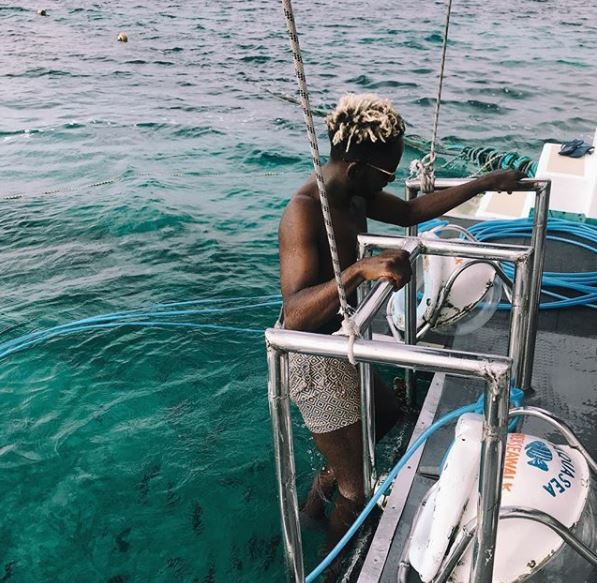 The singer shared a picture and video of himself under the sea.
Recall that Temi Otedola, who is one of the daughters of the oil magnate Femi Otedola woke up some days back only to discover that someone was shopping with her credit card over the night, while she was deep asleep.
Following Temi Otedola's post about being robbed while she slept, twitter users accused her boyfriend Eazi of being the culprit, not forgetting Dammy Krane.
Here is the video he shared: